Since I arrived in Thailand I've had some pretty awesome times. Never did I dream that I'd even think about marrying a Thai girl. You've all heard the horror stories, I know many guys first hand who've lost everything in bad relationships with Thai girls even guys that were knocked off in bitter love rivalries and deceit so unbelievable you'd want to kill yourself. But in reality the majority of marriages are still very positive there really are some great girls out there.
Firstly you're probably wondering if I have the time and resources to crisscross the country using my tried and true Online Dating Method to party with as many Thai girls as I can, Why on earth would I want to or even need to get married? Simple answer is I don't. I don't need to get married more than I need to go to find the next lay in some random Thai city. It's just happening and i'm pretty excited about it.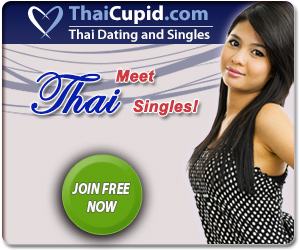 I'm not just some tourist that lives in their Farang Bubble I actually speak Thai, I know my way around most the country and have Thai friends in many cities. I've had a few guys ask me lately why the girls call me Pee Chris? It's a sign of respect and I do the same thing when I meet someone older in return. Thai's typically do this only when someone speaks the language well. It's also a sign that you should know your place. Point here is I know my place in Thailand well enough to know if a girl is sincere or not which made the decision to marry her easy.
I intend to live here for as long as I (immigration) can. I don't believe anyone in Thailand under 30 should even have a girlfriend unless it's for convenience. Me, the reason for getting married is really not selfish at all. I want to make her happy. She wants the same for me. Wedding will be late next year.
One of my best friends has married a Thai lady now for something like 20 years as have hundreds of other guys I know who have been married for 10+ years in Thailand. While i'm sure many times they wished they were single overall being married has really helped them be happier.  You don't hear these stories because they are rather boring. I hope to be on the better side of the statistic.
Getting married obviously people have asked about the Sin Sod. To be honest I haven't really discussed this at all and until it's closer to the wedding (next year) it's not going to be discussed and I'm probably not going to tell you here either but lets just say it's a very nominal amount. Considering she's a virgin that I met off ThaiLoveLinks without greedy parents It's even laughable.
Since my girl is still a teenager things are a little complicated. She can't actually have anything in her name even buying a motorbike she needs her parents permission even if we're married! She can't get into many clubs, well maybe that last one is actually a bonus. "Sorry honey gotta go".  But it does cause a few problems especially since we're keen to start a Thai oriented business. Bright side I still have a few years before she can take everything from me I suppose
I haven't updated much on the site lately because I've been stuck on this article, how to word it so that you guys who follow this site don't stop reading it because I've turned into some boring married dad. But this is Thailand, there's still a need for soapy massages, karaoke, and g-clubs even for the married man not to mention the Mia Noi's and giks too. If your looking for the real Thailand from someone who not just speaks the language but has lived every aspect of it then you'll find it here. So buckle up Living Thai is about to fire up again.