Online Escorts Good Deal In Bangkok
I've been doing a lot of wandering around Nana Plaza and Soi Cowboy these past few weeks and it's been interesting to say the least but honestly it's been a tax on the wallet more than anything. Firstly a lot of places don't allow you to walk in pick a girl and leave there's all this pressure to buy drinks and if you're like me only drink whisky it's not exactly cheap (but at least the drinks are stiff). Unless you've been before and perhaps know a girl or had you're eye on some already, you are not going to get lucky in the first place you go. Because it's dark and there's often a lot of people you kinda have to sit down and take a good look around and if there's nothing in there you go to the next bar the night goes on.
At most Go Go's the average short time rate is 3000 baht plus a few drinks and bar fine + room and the hassle of getting there it's not worth it. I see the reason why most people are turning to the online escorts in Bangkok. Online Escorts in Thailand average around at 5000 baht for a few hours, will be on time, speak English! and show you a wild time! It's seriously addicting!
Not everyone feels comfortable going to a Soapy Massage but EVERYONE is comfortable ordering a girl online.  Like Pizza, why go to the shop to buy it when you can have it delivered at home for a few baht more! If you DONT' live in Bangkok you have to bankroll transportation costs it's not a good dea,l but for someone living in Bangkok it's a great deal!
There are many escort companies in Bangkok to choose from however Smooci, an escort booking platform, is currently the best way to book an escort. Several escort agencies have listed their escorts on Smooci. In addition, Smooci offers real time availability, reviews, and ratings of the escorts listed on their platform.
Just take a look at some of these hotties!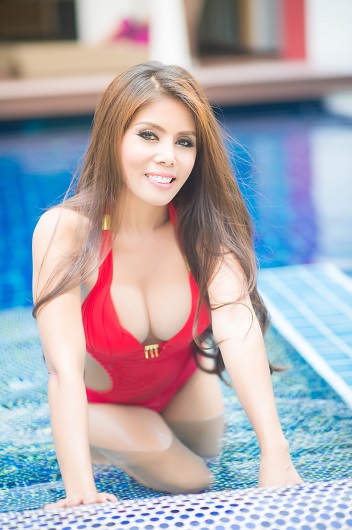 I would do short time with any of these escorts, although a cool room to do the girls in like the Soapy Massages in Bangkok have are much more my style but if I was in the mood for a little romp before dinner, during the day, or times I couldn't be fucked getting out of bed then an online escort would be more my style, you could even set up some good girl dates on cupid while I wait for her to arrive.
How many guys have tried online escorts in Thailand, let me know your experiences good/bad.
Related Posts: