First Date With A Thai Girl (I've had 1000's)
For those of you who have never dated a thai girl and even those that have you'll like the following. I must have had over 300 first dates with Thai girls I either met off the internet or in person through friends and rarely do I ever go on a date with a girl I met at a nightclub or bar in Thailand (mostly cause of bad experiences). So here is a list of how things might go for you on a first date with a Thai Girl.
---
Dating Thai Girls Tip! The fastest way to get a date is using This Website
---
Will show up with a few friends.
Will show up with a lot of friends and expect you to pay for everything for them.
May talk endlessly about themselves and almost not be interested in you.
You ask a million questions about her and she doesn't ask you one.
You ask to meet for dinner and she shows up and has already eaten!
Will order heaps of food and eat hardly anything.
Will order the most expensive thing on the menu.
Won't look you in the eye
Won't even talk even when you ask a question it will be a yes or no answer (even if you speak fluent thai!)
They are all over you in the club, you get their number but will never answer the phone and just ignores you.
You get her number call her and she's busy, like every day for the rest of her life! But yeah let's keep talking.
If you're lucky you meet her ask her what she want's to do, she says whatever you want, when i get this one i just drive to the closest short time curtain hotel!
Asks you what you want to do, you say i don't know, she say's let's go to the mall, then for the next 2 hours she'll show you all the stuff she would love to have, i want this, I want that, F U!
You ask to meet at 6 Place A, it's 6:30 and you call her and she's running late on her way. 7pm you call her and she says let's meet at Place B i'm on my bike. 7:30pm you call again where are you? I'll be there in 10min. 8pm now you call once more like a dumbass, she says, my friend came over i can't come now.
You meet her and go to karaoke, you enjoy an hour with her, go to the bathroom come out and she's gone.
You go to her place to pick her up, she's forgotton about it and is with her husband!
You don't make it to the first date with your little thai girl because her husband calls and tells you to stay away. (I've had this 4 times now!)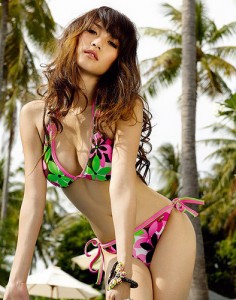 Remember Always that Thai people are unable to say NO. Honestly they are incapable of it, even if they want to they won't, so if they don't like you, they won't be honest either so you need to read the signs lads.
I'll probably come back and add to this later or if you have some send them to me. As for me I have a few simple rules when dating Thai girls and I'm not talking bar slags either.
First date try to hold her hand, she doesn't like it, end the date early.
If she shows up more than 40min late boot her.
If she asks to bring a freind you need to be firm and say NO, if she refuses and insists on bringing a friend, ok, go on a simple cheap and quick date no more than 2 hours, then leave, don't call her wait for her to call you and insist on a date with only you two. If she doesn't agree no problem say bring a friend and you bring another girl better looking than her, chances are the 3rd time you'll get what you want.
If you call her and she says she's too busy to meet after 3 phone calls, NEXT!
If she asks you what kind of car you drive here, hang up immediately and tell her not to call again. If you do drive a nice car here in Thailand and you decide to meet this girl, she will do whatever she can to squeeze money out of you.
If you call a girl before the date and she starts complaining about money, start negotiations now to sponsor her. If negotiations fail, next.
Dating a Thai girl is not going to be fun unless you grow some b**** you see thai girls for whatever reason are just plain weired in their attitude.
Related Posts: