GPX Racing Price List Thailand 2013
So where do you buy a cheap motocross bike in Thailand?. BIG C of course! Don't let the BIG C turn you off though if you want a cheap motocross bike this is exactly what you need. GPX does have a good reputation in Thailand and for kicking up some dirt and you don't have the funds for a Kawasaki this is really your best option. The little 50cc looks like it'd be fun if i was 7 or 8 and for the price they are like little toys. The quad looks like it'd be fun. If you're looking for something a bit bigger like the 250 check out the GPX Racing Thailand website.
Since I was At BIG C to check out the GPX racing bikes I thought I'd scope out the price of a Bicycle as well. While you probably wouldn't drive one in Bangkok places like Pattaya, Chiang Mai and anywhere close to a city center really could be fully accessible by bike. Personally I wouldn't do that cause I'm always in a hurry and it's sooo damn hot but if you were on a super tight budget then not paying a cent for transport can add up to hundreds of dollars saved a month. Price of a Bicycle at Big C in 2013 between 2,200 and 10,000 baht.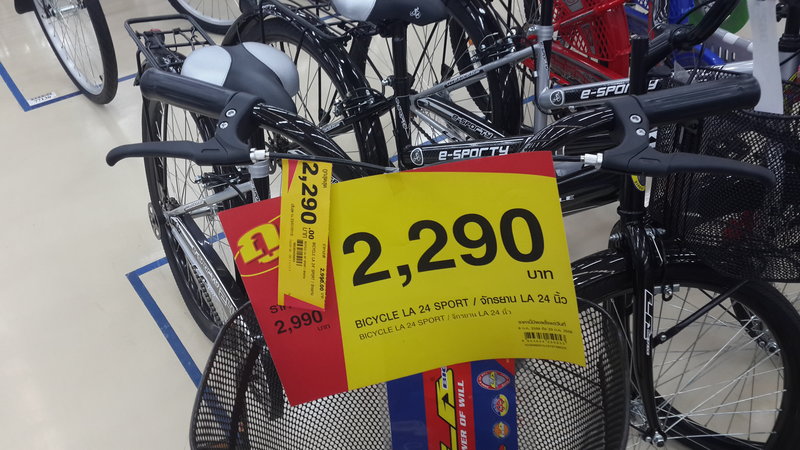 Related Posts: