Hotels on Loi Kroh road Chiang Mai
If you are the beer bar kind of guy then you'll want to stay as close to the action as possible and where better than to stay on the most infamous street in all of Chiang Mai Loi Kroh Road! The street is pretty quiet during the day not much happening but during the night the bars open and the action begins. While I'm not a Loi Kroh fan many guys are and if you're here on vacation you'll enjoy yourself. Best bars here are The Rabbit and Dragonfly bar.
Raming Lodge
The Raming Lodge is one of the most famous hotels on Loi Kroh Road in fact it's one of the first hotels on the street coming down the moat, it's close to the crammed beer bar section on the top of the road and is very clean and tidy as well as guest friendly. If I were going to stay on Loi Kroh this is where I would choose to stay. This place has a nice quiet pool to relax in as well.
For more information click here.
The Imperial Mae Ping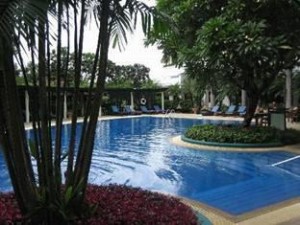 One of the biggest hotels in Chiang Mai has a total of 371 rooms and great service for an even better price mostly a convention hotel but still a good stay for anyone on vacation to Chiang Mai the Imperial Mae Ping entrance is a little off the main street of Loi Kroh but I'd still say that it's one of the hotels on the road. The pool at this place is nicer than the one at the Raming lodge so is the breakfast.
For more information click here.
Centara Duangtawan
The Centara Duangtawan hotel really is a choice hotel it's tall has a great swimming pool and has become home to one of the best expat gyms in Chiang Mai. Not exactly cheap and if you're staying here on a budget then i'd probably not stay here but if you are looking for something with all the modern amenities then you wouldn't want to stay anywhere else.
For more information click here.
Le Meridien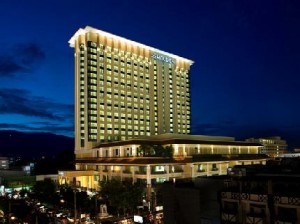 Looking for a 5 star hotel on Loi Kroh road well you can't exactly miss Le Meridien this hotel also faces the famous Chiang Mai Night Bazzaar which is on every night so if you're looking to buy trinkets to take home to show the family you were doing more than mongering in the bars of Loi Kroh won't take you much time at all.
For more information click here.
Suriwongse Hotel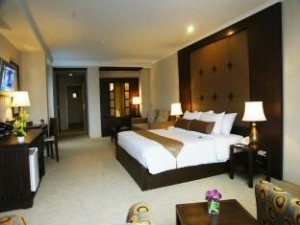 Not exactly most peoples first picks for hotels along Loi Kroh road but if you're looking for a large room close to the Night Bazaar and not that far from the beer bars then you might want to look here. It's mostly a stop for Chinese tourists but the rooms although they are old are really big and it's worth taking a look because it's a real bargain.
For more information click here.
Nice Mum lodge
Looking for a discount hotel for price under 1000 baht then take a look at the Nice Mum Lodge, must be Australian run the way they spelt Mom. It's actually clean and tidy and just off of Loi Kroh road one of the best discount hotels in this area and worth taking a look. Make sure you book aghead though and don't just rock up because they don't have that many rooms and they fill up quickly.
For more information click here.
Royal Lanna
I have to admit I don't really like this hotel, it once had a fire in it as well when the power box blue up and kinda makes me a little worried about it, the rooms are not that bad though the pool is a little skimpy and the breakfast is just OK all depends on what your looking for it's a bit of a hike to the beer bars too so unless you are just here to shop I probably wouldn't stay here.
For more information click here.
Here is a video of the bars on Loi Kroh road from my russian friend.

Related Posts: