Rembrandt Hotel Bangkok
So I've been checking out hotels in Bangkok because I'm thinking of taking a little vacation in a few weeks. I've had a ton of projects going on lately, and I have been basically working from the time I wake up to around 3 or 4 am every night. This is the reason I haven't been posting much lately. Big changes are coming soon, as well as announcements of some of my new projects, so keep checking back.
Anyways, a friend told me to check out Rembrandt Hotel in Bangkok. He said he stayed there a few weeks ago and its the best hotel hes stayed at in Bangkok. I was just checking out their Agoda page and saw that they are currently doing a summer sale on a few of tgeir rooms. Rembrandt has got rooms starting right now for only 76 dollars a night, which isnt bad for a 5 star hotel in Bangkok in a central location next to the BTS and the MRT.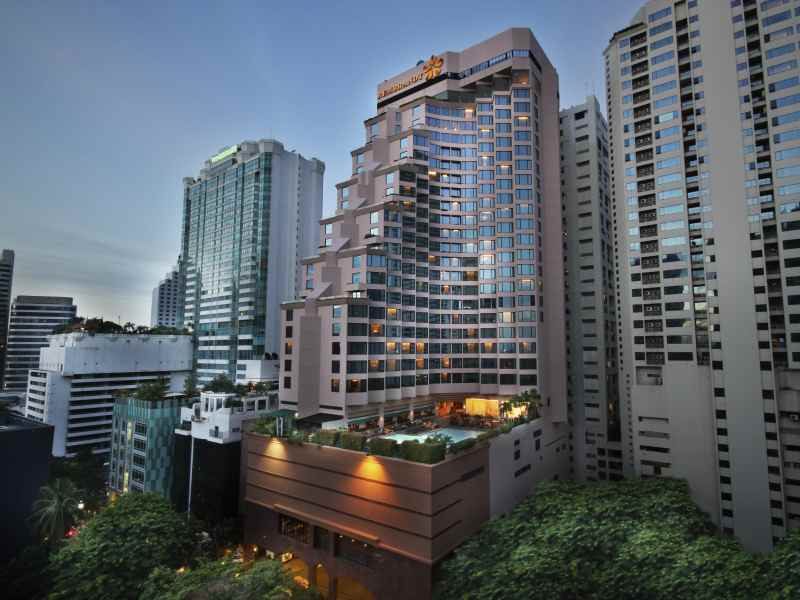 Rembrandt Hotel is conveniently located in the central business district of Sukhumvit Soi 18, a mere 10 minute walk from the Asoke BTS and MRT station. The hotel features several popular dining options such as Senor Pico, Rang Mahal, and Red Pepper. Within the hotel's vicinity are Pratunam Market, Siam Square, Emporium Department Store, Queen Sirikit National Convention Center, Benjasiri Park, Lumpini Park and several other shopping malls and street markets. Leisure facilities at the hotel include a swimming pool, fitness center, and spa. Read More -->>
Rembrandt also offers free WiFi in all of the common areas and every room. No need to dish out of pocket for internet. I hate that. I cant believe this still isnt standard, especially in 5 star hotels. WTF, this is 2014 right? I dont see how some hotels can charge 4000+ baht per night, then want to stick you with a 500 baht per day bill for internet.... And to make matters worse, they will limit you to one IP address. You traveling with your wife? Friends? Kids? Just having internet in your room will cost you as much as the room itself!!
When researching hotels, ALWAYS make sure they have free WiFi in EVERY room before booking. Sometimes they like to be tricky. I've had this happen to me, I booked a hotel in Udon Thani that offered free WiFi in every room on Agoda, only to get there, they had it in the lobby, and it reached some rooms for free. I've also heard stories of them saying its broken and things too. The best tip I can give you is to call ahead and make sure there will be free WiFi.
Related Posts: