Sexiest Girl In Thailand 2011
Voted by Living Thai the sexiest girl in Thailand goes to Pei, 30y/o Thai girl is smoking hot! She oozes sexiness in every shoot she does. Does she seem familiar? She's the sexy girl from the movie Bangkok Dangerous starring Nicholas Cage. She is a big super star here in Thailand doing movies and photo shoots for FHM, Maxim magazine and Mars, among others.
one thing about being an actress in Thailand is that you aren't allowed to show too much skin, if you do a movie where your showing too much skin then you might not get much more work. But this sexy girl loves to show off her goods and being an actress why shouldn't she. She would probably make less money if she had to wear more. She is sexier without clothes! Take more off!
Pei or full name Panward Hemmanee "สาวเป้ย ปานวาด" makes the top of the list of the Sexiest girl in Thailand for 2011 because she is the only star actress that shows less clothes than other, she has a super sexy body and a larger chest than other sexy Thai girls. Her face has been everywhere lately.
Hope you enjoy the pictures of Pei the Sexiest Girl In Thailand 2011!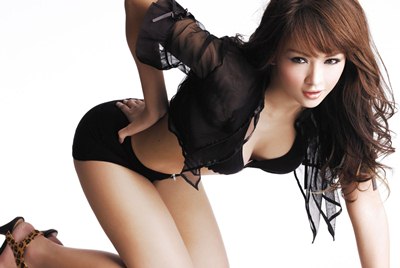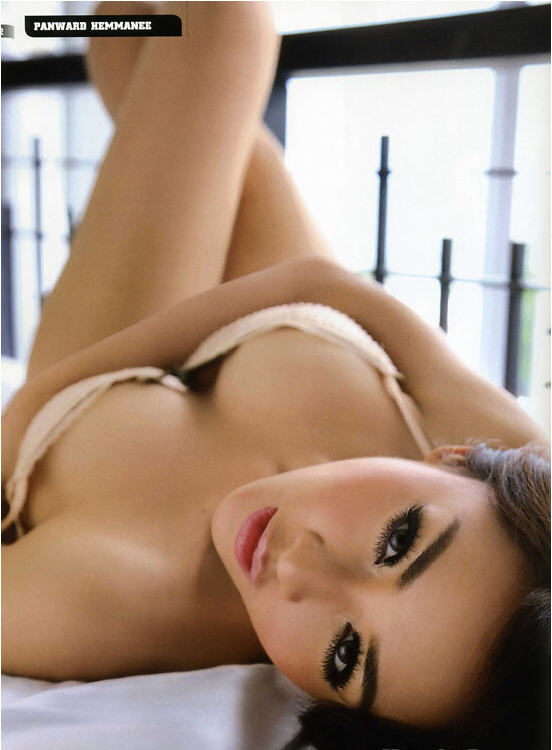 Related Posts: