Viagra or Kamagra in Thailand
It's certainly not surprising that sexual performance aids, such as Viagra and Cialis, are a cash cow for pharmacies in touristy areas of Thailand. With a little searching around anyone can pretty quickly find themselves authentic Viagra and Cialis pills, and the generic Viagra pill called Kamagra. Most men don't openly discuss their performance enhancing tendencies for obvious reasons, but it's clearly a topic worth going over.
---
Recommended: Best Place to Buy Kamagra: www.MissKamagra.com
---
When a man is given the option of buying authentic Viagra vs. Kamagra I've seen looks of bewilderment, not to mention embarrassment, in line at pharmacies. If uninformed the decision making process is usually based on instincts and I think many men tend to think that a cheap Kamagra pill simply sounds too good to be true and is most likely inferior and more risky to take than the more expensive Viagra. Some people don't trust a drug that isn't readily available in their home country and isn't branded and manufactured by a pharmaceutical company they're familiar with. But, Kamagra is a real generic version of Viagra, and therefore it is made up of the same chemical compounds. The reason why Kamagra is not available in your home country is that Pfizer, the company that owns Viagra, has patents that protect its formula from being copied for the better part of the next decade. In Thailand, however, Pfizer has no such luck with patents, hence the abundance of the Kamagra clone. Even with that in mind there is still a legitimate debate on whether or not Kamagra actually works as well as Viagra.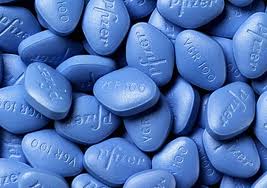 Regarding the drug's potency, Pfizer insists that Viagra is second to none and a cheap generic does not compare. Their contention is that the Kamagra is not made with the same laboratory or chemical standards. They claim that each Viagra pill is identical and that seems reasonable enough to believe. They also claim that the same cannot be said for generics; that they're made in such a way that there is a variance pill to pill and in batch to batch. This isn't a knock on the risk factor of side effects or complications, it's more of an indictment on the confidence you can have in the drug to work at a high level when you take it. So I would not factor side effects into your decision. Viagra and Kamagra can be dangerous if your heart can't handle them or you take too much and I think they they're in the same boat there. In fact, if we're to believe Pfizer in their claims that Kamagra isn't as potent, wouldn't it stand to reason that it would have less of an impact on your heart? But in terms of the drug potency, it's tough to make an accurate judgment here. Obviously Pfizer isn't going to tell people that they're identical, but the variance theory they have does seem plausible and many people do report that authentic Viagra seems to works better and longer than Kamagra, although that could be a placebo impact.
The price is a factor to most with Kamagra as it is usually about 80% cheaper than Viagra. My opinion (and it's only an opinion), is that Viagra probably is a little stronger than Kamagra, but that it's not worth the extra money when given the choice of both. Most importantly this does not mean that you should pop two Kamagra pills to make up for the difference in pill strength while still saving 60%. That could be dangerous, and depending on your age and your health it might not be a bad idea to get a check up and see if you can handle any of it.
If money isn't a real concern then maybe your choice would be between Cialis and Viagra, rather than between Viagra and Kamagra. From what I can understand Cialis and Viagra are a little different from each other and so it's a matter of personal preference. In Thailand I find that Cialis is usually a bit more expensive than Viagra and it seems to have a slightly better reputation. Levitra is another option, but it isn't as readily available. It's also important to note that there are many fake Viagra and Cialis pills on the market in Thailand, and I'm not just talking about on the street; some pharmacies can't resist the temptation of selling fakes. The markup they have on the real pills is small, probably not a lot better than the markup they make on Kamagra. So the steep profit margin on fake Viagra and Cialis tempts many pharmacies to sell them. Obviously I'd much rather take Kamagra than a fake Viagra pill; who knows what's in those things. The best advice I can give you on how to tell if the pharmacy is selling fake pills is to makes sure you see where they are dispensing them from. You need to see some legit Pfizer materials or boxes at the very least. And if they're selling Viagra cheaper than most pharmacies that should also be a red flag.; again the profit margins are small so there would be no real justification for a nice discount on an authentic pill.
As to what my feelings are on performance enhancers in general, I'm open minded! If you suffer from erectile dysfunction, like the 1 out of 5 men who do, then don't even think twice. It's nothing to be ashamed of and you're certainly entitled to enjoy yourself. Having a healthy sex life is an important aspect of a man's overall wellness and happiness. The long term side effects from taking the stuff are debatable, but they don't seem to be bad enough to ditch the pills all together while you suffer from consistent erectile dysfunction. And for those who fall in the 4 out of 5 group who have no problem performing more often than not, sexual performance enhancers should be looked at like special occasion pills. If you don't need them, don't take them too often or you will wind up needing them for real. However, once in a while when you really want a show a special girl the night of her life, who can blame you for getting a little Kamagra edge?
Related Posts: