Honeymoon Hotels In Bangkok
Bangkok, the city of angels and the land of Smiles, Thailand is an amazing place, and even more amazing is the deals you can get on hotels in Bangkok. Bangkok is a mega matropolis that offers the senses everything from smell to visions of a yesteryear. Bangkok has some of the best dining experiences in all of Asia and it's no wonder that Honeymooners pick Bangkok as the destination to start their new life together.

While hotels in Bangkok can't offer you private villas with secluded swimming pools it does have something no other place in Thailand can offer, and that's the sights of Bangkok itself. If your planning on your honeymoon to be more than just hanging out inside the hotel or lying on the beach all day. Bangkok can offer honeymooners romantic dining at
5 star hotels
, interesting day trips to sights around Bangkok, and for those party lovers Bangkok has some of the best nightlife in south east Asia.
One of the most favoured hotels to stay at for honeymooners to Bangkok Thailand is the Mandarin Oriental Hotel Bangkok this fabulous 5 star Bangkok Hotel has become THE destination for honeymooners to Bangkok. Think relaxing massage in your own room, candlelit dinners, infinity swimming pool and an unbelievable view of Bangkok, your stay at the Mandarin Oriental Hotel Bangkok will be unforgettable.
Unbelievable! Up to 70% off your honeymoon suite at the Mandarin Oriental Bangkok
Bangkok has a reputation for being noisy polluted traffic logged and poor, but that was yesterday. Today Bangkok is a vibrant city and when your in Bangkok you won't feel like this is a 3rd world country at all. It has charm and is very romantic in it's own right. If you choose Bangkok for your honeymoon you won't be disappointed.
Other amazing Honeymoon Hotel deals in Bangkok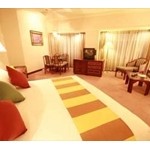 The Sofitel Bangkok and in general the Sofitel brand exceeds excellence. The Sofitel Bangkok is renown not only for their exquisite rooms and unparalleled service, the sofitel Bangkok is known for their food. If you would like to enjoy your honeymoon in Thailand inside your room ordering room service all day long then you shouldn't even think about staying anywhere else. The
Sofitel Bangkok
has the best chefs in the country ready to cook you up a storm.
The Millennium hotel and suites is a place to stay for the urban honeymooner. Newlyweds who enjoy the heights and wonders of a city and enjoy living aloft the ground below. This stylish and contemporary hotel is not a honeymoon destination most have in mind but for the ultra urbanite couple it's the place to spend your honeymoon in Thailand. It's the tallest building in the city and offers views that no other hotel in the city of Bangkok can offer.
Honeymoon In Chiang Mai
Honeymoon In Pattaya
Honeymoon In Phuket
Related Posts: