Sex in Thailand vs Sex in Japan
Thailand has a huge sex industry and Farang who use sex services in Thailand make up only a small percentage of the overall Thai sex industry. While the likes of Pattaya, Nana plaza and Patong are really in your face, for the rest of the country it's hidden away and few guys ever see what it's like in a small town like Lom Sak where I was recently where there are hundreds of girls all 300 - 500 baht each per hour. But does it really compare to the sex scene in Japan? Hardly, Japan has a bigger sex scene than Thailand it's just more expensive.

Granted Japan has 3 times as many people as Thailand and the kinky nature of Japanese you have to wonder why Thailand is regarded as the sex capital of the world over Japan when it is Japan that has more sex available than Thailand.
My thoughts is that because Thailand is cheap and Japan is expensive this can be the only explanation. I follow this guys blog Tokyo Kinky he blogs about sex in Japan my favourite article is about a a female masturbation bar. I'm sure if Thailand had this there would be a lot less Toms walking around!
If Bangkok is the sex Capital then what would Tokyo be? Sex is everywhere in Tokyo there seems like no limits to what goes on there yet Bangkok is still labeled number 1 even though the sex industry in Japan is estimated at 23 billion USD yet according to wikipedia Thailands sex industry is estimated at only 4-5 billion USD.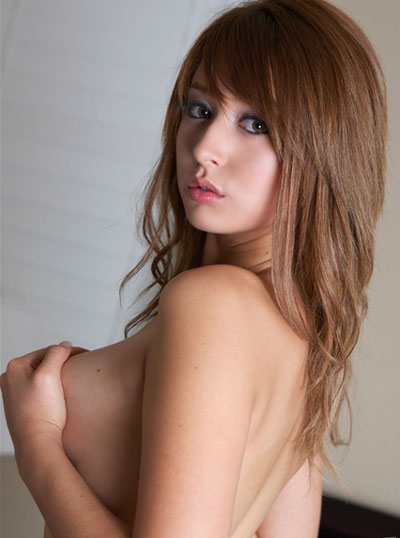 Now I understand Thailand's reluctance to have open porn because the industry would literally overwhelm all other industries and Thailand will truly become the world capital of porn and sex. But why not? What's the point of suppressing something that is basic nature and doesn't hurt anyone. It'd be like the Australian government banning all mining of coal because it's dirty and bad for the world yet they make billions and billions out of it. Legalize porn in Thailand and it will bring billions of dollars into this country.
You might think that sex in Japan is expensive and it is but there are so many different levels of sex in Japan and it is possible to get prositutes in Japan for just $40 USD geez you'd pay more than that in Pattaya Thailand but yes it's more likely if you don't know where to go you'll pay $200 - $500 for a prostitute in say Osaka where I've been many times.
If sex and porn was more open in Thailand then this blog would look so much different than it already does in fact I'd probably end up being a producer of porn. Perhaps I should think about moving to Japan until Thailand changes their archaic laws.
Basically sex in Thailand is cheap and sex in Japan is expensive so is the costs of living and the guys who like to use prostitutes prefer to pay as little as possible which makes Thailand number one.
I've done a fair bit of travelling over the Northern part of Thailand lately and if a town has a 3 star hotel then it most definately has a soapy massage parlor. Japan is exactly the same! In Japan though they are called Soapland and honestly much better even though they cost 3 times as much, you get what you pay for but considering the cost of living there compared to the cost of living here income etc it's probably cheaper there than it is here. Now a lot of guys get into that Isaan girl look that's cool but in my mind the girls available at the soaplands in Japan are way hotter check out this soapland for example, the girls available are 26,000 yen or $300USD I've seen prices in Bangkok soapy massage parlors of 6000 baht at about the same quality so you get my point, if you are earning Yen, quality soaplands can be cheaper in Japan comparatively.
Japan unlike Thailand is NOT Farang friendly and if you don't speak Japanese your less than likely to even get into a soapland. But even if you don't speak Thai Thailand is super friendly to the sex tourist and I've only ever been into one establishment in Thailand where they did not accept Farang and that's because the guys I went with couldn't speak a word. That's the 99 brothel in Chiang Mai.
Related Posts: