Bangkok Bachelor Party
I often get asked about what to do for a Bachelor party in Bangkok so I thought I'd tell you the easiest way. Don't organize it yourself! This advice is definitely useful if you have a large group 8 or so, the logistics of transport, table service, girls etc is a lot to organize and my friends at Party Bangkok can do for you.
Whether you want your own private party, business or bachelor party they can organize everything from the car to the sheets you'll sleep on. Partnered with only the best escort agencies, nightclubs, g-clubs, bodyguards and girls girls girls if you want the ultimate rocking night in Bangkok with you and you're mates then email Party Bangkok with your budget and find out what they can do.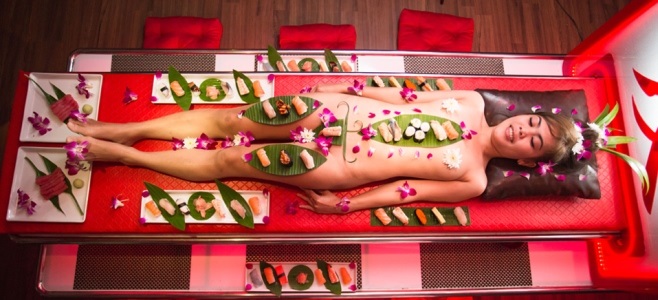 When I asked Party Bangkok to prove to me they know their stuff I told them I was moving to Bangkok and that I needed a night to remember, they didn't disappoint and to my surprised showed me a night even I'd never had. (they know their stuff!) Dinner was the most memberable experience with my own naked girl I could eat sushi off! Again a night to remember, I recommend!
Related Posts: