Nightlife and girls in Nakhon Sawan Thailand
For a small town Nakhon Sawan has a few good things going for it, most of which centers around the huge man made lake the locals call "rim nong" a massive man made lake that the locals use for exercise in great numbers every day. And by night outside the park area are a dozen or so night entertainment areas that are in most cases very classy.
Sometimes it's good to get out of the city and this place is only 3-4 hours from Bangkok and 180 baht from Mo Chit station or (7 hours on a bus if you were like me and came from Chiang Mai!). I originally intended to stay for 3 days but ended up staying a week because I was having so much fun and the people there were super friendly towards me especially the Thai girls.
Map of Nakhon Sawan Nightlife
In most cases small towns in Thailand like Nakhon Sawan offer some untouched mongering   and super fun nightlife because the kinda Farang that typically go here are guys who already have a chick or teachers. And 98% of teachers are not going to the local soapy massage parlor or Coyote club! So therefore the novelty of Farang in their establishments can get you some very prime girls. Nakhon Sawan was no exception. Here's where I went
Nightclubs in Nakhon Sawan
There are two good nightclubs in Nakhon Sawan and that's Bon Bon and the Cube. Bon Bon had the best Thai band I've heard for a while and the Cube was kinda average both both places where really good. Checked out these other clubs located on the map but they were kinda average but managed to get a few numbers from both. Bon Bon charges 180 baht to walk in the door if your a guy and there where no ID checks so the girls in the club half were under aged. Speaking Thai is necessary if your going to have any luck in the clubs.
Soapy Massage Parlor in Nakhon Sawan
There is only one soapy massage parlour in Nakhon Sawan it was very old and the selection wasn't on that particular night wasn't that great. There was one girl that I would have taken and the price was only 1500 baht for her but I opted out on seeing the room.
Karaoke and Coyote houses in Nakhon Sawan
OK so they have a small Coyote club in Nakhon Sawan honestly I can't remember the name because I was blotto when I stumbled out of this place. It was super cheap and the girls were as fresh as they come you can take the girls out for 2000 here definitely the number one place in Nakhon Sawan. Like the Bon Bon nightclub there is also a Bon Bon karaoke and hostess bar which has some A grade girls in there. The rooms were like little huts and the girls were awesome. None could speak English but they have the bar area in the front you can chat up the PR girls who were all too happy to talk to a single Farang.
Picking up girls in Nakhon Sawan
This town is so friendly you'd have to be a lepper if you couldn't get something decent here.  Seven Eleven anywhere is a good place but I found in the park around 6pm there were lots of girls exercising who wanted to chat, by the river for dinner was also a good pickup place. A good command of Thai is useful but there are always some girls that can speak English especially by the river near by the University.
Girls in Nakhon Sawan from dating sites
I signed up for both Thai Love Links and Thai Friendly as I always say always create a new profile! Your membership will be marked as new and you'll go out to all the girls in that area and everyone will know you! I was using Thai Friendly the free version but found the 10 min delay too annoying so I signed up for a month and it was worth it. The girls hadn't had that much Farang exposure except for the local expat Language teachers. In the end I went with Thai Friendly since I've never upgraded on their site before and so I could message as many girls as I could. Worked out well and found a few nice girls.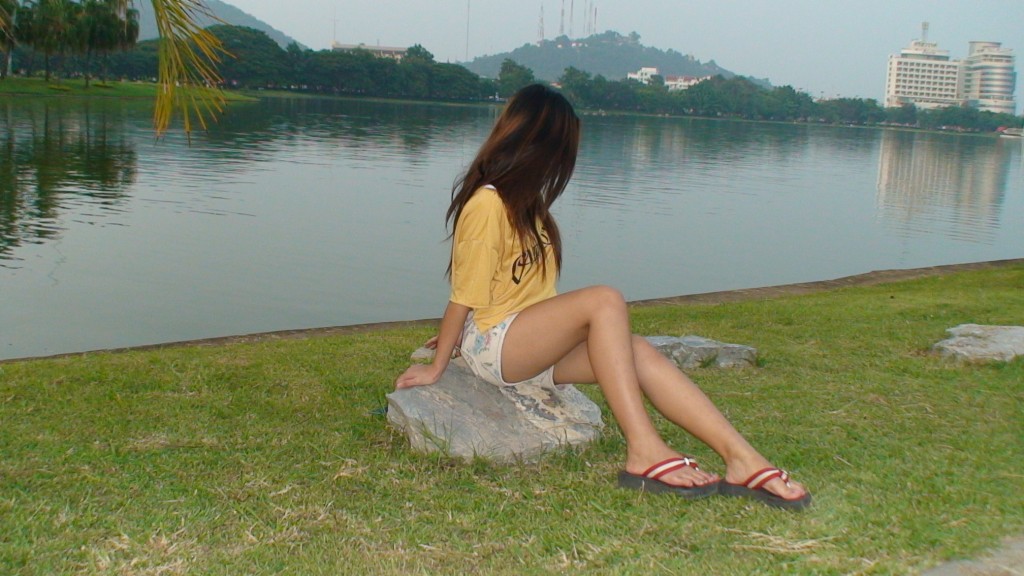 Take away girls in Nakhon Sawan
All the Karaoke houses and coyote clubs you could take the girls out of but there was one place that was unsuspecting it was called Platinum looked like an upscale restaurant where I thought I'd get dinner and ended up in a karaoke room full of some fresh Thai girls. Take the girls out were 2000 baht. I was also told about a temple somewhere where girls would hang out on the road for guys to pick up but couldn't find it so if anyone knows please leave a message.
Bachelor Hotels in Nakhon Sawan
I blogged about this place the other day the P. A. Place for those not wanting to spend a lot of money only 550 baht a day has great security.
Related Posts: