Dating Thai Girls From Thai Love Links
I get a lot of people email me and ask questions about why Thai girls do this and that mostly revolving around the inability to be faithful (the Thai girls that is). So I thought I'd write up exactly what I thought about dating girls from Thai Love Links which is where most people it seems spend their time getting Thai girls.


Dating a girl off a dating site especially in Thailand is unlike dating a Thai girl you met randomly that doesn't use the services of a dating site. For starters a girl on a dating site has hundreds if not thousands of dudes all vying for her attention. It can make the girl feel like she is a rock star with all that attention, similar to how we may feel when we use the same service. You MUST keep this in mind that when you meet her chances are she is talking to a dozen other guys!
Most girls I've met from Thai Love Links have been using the site for years, sometimes they havn't met anyone from the site before (because of language barrier) others I'm sure have been meeting up with different guys 3-4 times a week.
To understand a Thai girl who dates on Thai Love Links you need to look at things from her perspective, it's easy to do, join ThaiLoveLinks as a girl throw some half decent photos up (take some from a Thai girl who is on Facebook) and start seeing the kind of responses and guys that talk to you. Within an hour of the profile and photos being approved you'll know what it's like to be a Thai girl trolling Thai Love Links.
Guys from all over the world (most are not even in Thailand) start talking to these girls and most quickly talk about sex, the guys who live here just want to meet, and very few actually try to get to know any of them at all before trying to hook up a meet. Once you understand what it's like to be a Thai girl on the dating site you'll be better prepared for what to say to her in the first and second response messages. I prefer to use messages rather than chat because it usually only takes one or two emails to get a number, once you have a number 90% of the time you can get a meet with her.
Let's say you've met a girl on Thai Love Links that you like and you want to see her again and again because let's face it, even though I'm a hound dog and you probably are too having someone that is with you and by your side is a wonderful experience, some people call it love others just companionship but having a Thai girlfriend can be a wonderful thing if you've found Mrs Right.
Before you think i'm getting all sappy and going soft on you guys let me just say that I met my girlfriend on Thai Love Links and she is warm, loving, hard working, smart, thin and sexy and would kill herself to save my life. That's what you can get and what so many great Thai women can offer you. Don't listen to all the Thai Visa cynical crowd about girls who lie cheat and steal. Divorce rates are exceptionally high for any intercultural relationships it's about you being smart and taking the time before you rush into anything but also understanding the risks of what your getting yourself into.
So you met that great girl you're sleeping with her, hanging out a lot and you have the suspicion that she's still talking to other guys maybe even meeting up with them and that leads you to wonder if she's still sleeping with other guys the times you're not with her. Should you be worried about this? Should you even confront her with those suspicions at all? You see her online, up on Thai Love Links chatting you might have even picked up her phone while she was in the bathroom and found some messages from guys, question is should you worry?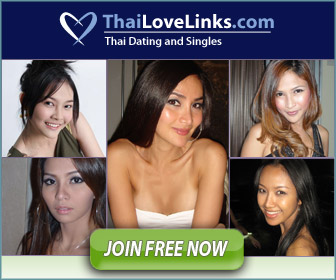 Most Thai girls are serial multiple daters while most foreign guys might only be seeing one guy but be getting their kicks with Sideline girls and at soapy massages and even a more majority are just seeing the one girl. If you've been dating the girl for less than 3-6 months than is it really that serious? I mean if she's that popular she's either a total slut or really a nice girl that everyone wants, only you will know what she is.
If she is that nice great girl than it's competition man, she's basically running an auction not for money but for attention. Are you always there for her? Does she call you at all? Even if she is talking to other guys I wouldn't even worry about it. Don't try to find out who she's talking to the only time you should is if she starts asking you who you were with last night. Find out what you can by being subtle but don't let her know or think you know anything. If she ever catches you you'll have your own ammo to use!
Lets face it you've known a girl for 3 months how much can you really know about her, I mean honestly she's got 20-35 years history that you'll know but a fraction of a percentage of, and if neither of you speak the others language fluently there is only what the other person can really articulate to you. An intercultural relationship is something that's harder to understand and that takes more than a few years to really develop and if your thinking of marriage then this is what it will take to have a successful one.
If the Thai girl your with is meeting with other dudes then don't worry too much about it, continue courting her and having fun and don't worry about it. It's more than normal for Thai people to see more than one person at a time. You just need to adapt to this and keep an open mind.
After 3-6 months if you're both still together either one of you are going to bring up the subject of getting "Serious". The word แฟน boyfriend/girlfriend in Thai is simply someone that you have invested time and heart into. When you use the word "serious" it implies that it's more monogamous and deeper. Most Thai girls automatically believe you are his/her แฟน as soon as you've slept together. Keep that in mind when you want to know how much weight to put into the word "boyfriend" of แฟน in Thai.
Being serious and actually saying that to the girl and only after you've been dating for 3-6 months will you get her real attention. If she's not ready to commit by turning off her Thai Love Links profile putting a photo of you two up on her Facebook page and quit talking to guys it's time to walk away or tell her she is now your Gik and not your girlfriend.

Related Posts: