Dating Thai Girls In 2017
It's hard to imagine how dating in Thailand was like when i first came to Thailand, no one had cell phone and the internet at the time was mostly just in the universities. Then when I moved here to live 10 years ago very few people were using Facebook and the only way to meet girls at that time if you didn't speak Thai was beer bars and Thai Love Links (which is now Thai Cupid. That said the options upon us now to meet up with Thai Girls is incredibly diverse, there are now Mobile Apps, Dating Sites, Nightclubs where girls speak better English than they did decade ago. Many more English and language meetups, and a Farang social network where it's easier to get introduced to other women. With the world of apps many people thinks it's "The New way" however to be honest with you, in terms of efficiency, using an app sucks compared to a Dating site which i'll explain why later in this article.
In terms of efficiency, using a dating app sucks compared to a Dating site
Thailand Dating Sites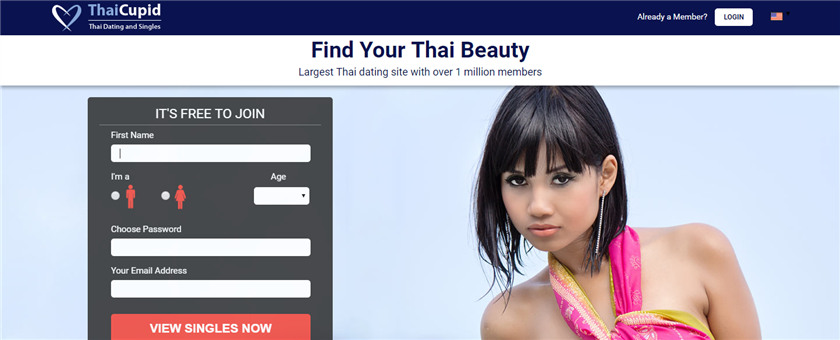 There are 3 major dating sites in Thailand that i recommend. Thai Cupid, Thai Friendly,Asia FriendFinder. These dating sites are all you need. However in my personal opinion Thai Cupid is the better choice and i'll explain why.
For trans/ladyboy lovers the goto site is My Ladyboy Date.
Why Thai Cupid is the best Dating Site in Thailand
Thai Friendly which is the second best dating site in Thailand allows you to send and receive messages for free. (albeit you can only send 1 message every 10 minutes). The problem I've found with using Thai friendly and is that because guys can send free messages the girls (particularly) if they are in high demand get so many messages it's impossible for them to keep up. Have you ever messaged a girl only for her to reply and then never reply again? This is because your message gets so far down unless she goes digging for it she ain't going to find you. The answer to this? Join Thai Cupid because only paying guys can message therefore the girl whom you are messaging gets fewer replies and is more likely to stay in contact with you. Don't be a cheap ass it's not even that much if you buy the yearly membership which I guarantee will pay for it'self.
How to date Thai girls on Dating Sites
For those of you who are looking for a quick shag i'll tell you my secret on how i get to lay Thai girls over and over and over again on the dating sites. Firstly guys please, stop asking for naked pics! Seriously, WTF are you guys thinking! Most girls will be scared to meet you if you start to ask this shit and even worse if you think sending your dick pick to a girl online is going to get you laid, it ain't! It may well even backfire pretty bad too because if you have a big schlong Thai girls are scared of it, they are scared it will hurt so even if you have a big one if she asks just tell her it's a normal size. How do I know this? Because I signed up to a few dating sites to see how it works for a girl and therefore i could determine the best approach to get a Thai girl so please head my advice:
No asking Thai girls for naked pics
Don't send your dick pick!
Thai girls can go from 0-100 in a relationship very quickly. Typically there is no "will you be my boyfriend" it's pretty assumed that if you have sex that you are now in a relationship. There should be at no point talking about how you're going to stick your cock down her throat. Instead if you want to know how randy she is after  a while of talking you can test the conversation by simply kidding with her like if she says "have you eaten yet?" reply "no, but I want to eat you 555". Unless she's a virgin she's going to fuck you anyway. 95% of the girls that I meet up with have already decided they will have sex BEFORE they come to meet you. So really there is no need to discuss it, discussing it just makes her feel that that's all you're into.
Before you meet make sure she has already said things like:
I really like you
I want to be boyfriend with you
I hope we can be together
Whether you're actually looking for a relationship or a hookup make sure she has said these things BEFORE you meet.
Next is the meeting. Now if you follow these tips you'll be having sex within the hour of meeting no less. Thai girls want a strong guy so make sure you always lead and NEVER ask her what she wants because it doesn't matter what she wants. When you meet, always meet at 2pm. The reason you want to meet at this time is because it's after lunch and before dinner, nothing worse than meeting up with a chick having to buy her lunch and getting nothing out of it. (maybe i'm just cheap?)
So meet at the mall at 2pm, say you want to watch a movie. Meet her downstairs go all the way up to the movies (most movies don't play at this time) when you get to the movie say that you've seen them all and we should just go to your place to watch it there. Don't ask her if she wants to come, grab her hand and lead her. Thai girls are like sheep and love to follow, they want a strong man that will take care of them so don't be shy unless she lets go of your hand and definitively says NO then you're already in the sack, take back to the room start making out and that should be the end of it. If you already have a girl in your room then simply drive to a short time hotel. (This is the same approach as using dating apps).
Thailand Dating Apps
Skout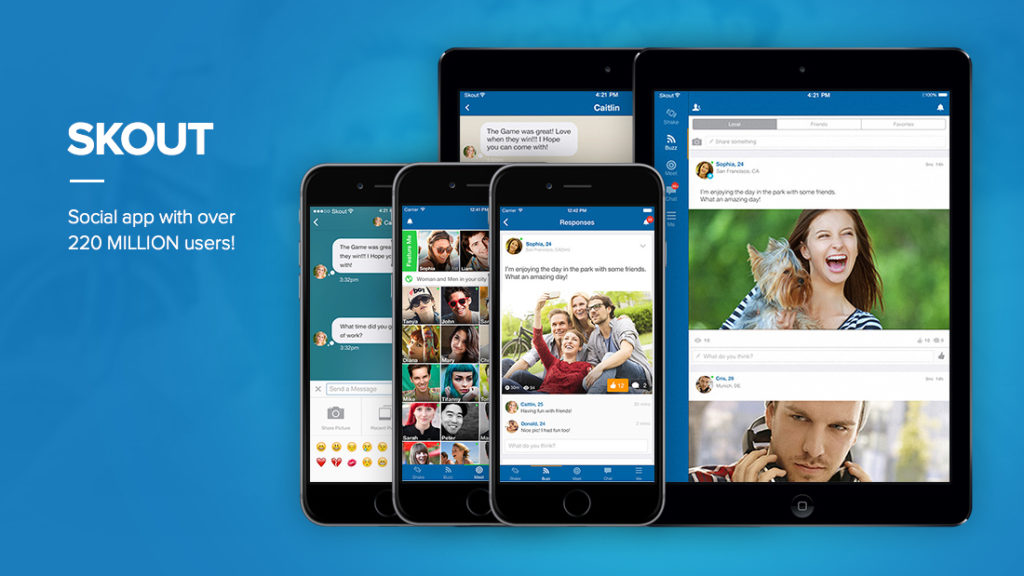 For those of you who are not interested in dating girls who have already been through a hundred other farang then Skout is the app for you. Probably the only drawback to Skout is  Unlike the dating sites you'll find a bunch of girls who don't like farang or swing both ways meaning both thai guys and farang guys. The other drawback is that many girls don't speak English. This is super good if you are well versed in Thai, however if you don't speak any Thai this can be a problem.
Android Users: Download Here
Apple Users: Download Here
Tinder
Tinder is really good in places like BKK, Samui and Bangkok. However the downside (or upside depending on what your looking for). The rise in the number of freelancers on Tinder combined with the rise of the biggest escort site in Thailand Smooci.com it's not hard to figure out why the beer bars and go go clubs are having a hard time. While Thailand doesn't have "Pimps" that westerners consider Pimps. They do. It's just packaged differently so that you pay the bar which essentially acts as a pimp. So with all these freelancers on Tinder it takes a keen eye to figure out who is who. Sometimes they say what they are, sometimes it's a scam. So just be careful. As for white girls, personally i've not had a lot of luck in this area but i've known other mates that have. I've found a lot of the western girls on Tinder are looking for a free night out on the town.
Android Users: Download Here
Apple Users: Download Here
Dating App Acronyms
NSA :=  No Strings Attached
ONS := One night stand
FWB := Friends with benefits
Another word you'll often see on Thai dating apps that you may not not about (because it's a relatively new word) is Sapiosexual. Sapiosexual is someone who finds intelligence the most sexually attractive feature; behavior of becoming attracted to or aroused by intelligence and its use. I actually like this word because it means no matter how ugly I am I still have a chance.
Thailand Night Clubs

There are so many nightclubs in Thailand I'm not even going to attempt to teach you how to use local game at each club however I am going to divulge some information that will be useful for you to know next time you're trying to pick up a Thai girl at a club. First you need to know the five different Types of girls you're looking for
There are 5 types of girls
The hooker
The good girl on friends birthday
The Club slut
Weekend warriors
Farang Lovers
Depending on what you're looking for (and how long you're in Thailand) affects which type of girl you are going for. If you're in town for a few days I recommend just going with a hooker, if you're here for a week or two i suggest going with the hooker, the club slut, or the weekend warriors not just for sex but for the fun of it as well. If you're here for a month or longer pretty much all the girls at the club are game able.  Depending on where you are in the country (most smaller cities are small and the girls will care about who seems them leaving with you). You're not always going to get the girl back to your room that night (and really if she does, then double rubber that thing!). Thai girls are more likely to come to your room during the day than they are at night, so get the digits and move on. Thai nightclubs are digit heavens, some girls will give you their real details just to get rid of you so unless you get 5 lines a night you're doing it wrong. Unless they message you don't message them until the next day not for any reason but you don't want a bunch of weird drunken messages to hit her phone when she sobers up in the morning.
Typically at a nightclub you'll stand there looking around, you'll notice the Thais do this, they stand there with no expression, arms folded, surveying the club. What they are doing in fact is looking around the room hoping to see some eyes on them. When this happens they approach that girl. Unless you're into it, never ever engage a ladyboy in the club, others will take this that you're into that.
Thailand Language Meetups
Unlike places like Vietnam, Thai's aren't that eager or even willing to learn English. However there are meetups which can be good to find not only language partners but woman who are genuinely interested in a relationship or hookup. Here are some recommended Meetups to meet some Thai girls that can speak English. Good things about meetups if you don't meet a girl there you're bound to make some other expat friends. It's also a good idea to be practicing your Thai anyway because simply knowing a few words will be impressive to a Thai.
Chiang Mai: Mundo Lingo
Bangkok: Bangkok Language Exchange
Pattaya: Pattaya Language Exchange & Culture Meetup
Religious Festivals & Church
It goes without saying that any Thai chick who is a christian is DTF white man! Or pretty much any other race other than Thai. All the chicks I've ever met were Christian. Now i'm not that into religion but I've been to more than a few Sunday services not for the sermons but for the networking. There are a tonne of cute woman at the Church and they are the kind of girls that party only occasionally. I recommend Sunday mornings at the church and Sunday lunch times at the temples.
How to approach Girls at a church
Looking good at a church is essential, a collared shirt, pants, and a leather shoes is going to set you apart and give you an air of decency these girls crave. Depending on which church you attend the rituals may be different but the result isn't, show up to a church in Thailand for a Sunday service and the girls interested will come up to you. Get the line, and sin them later.
How to approach Girls at the temple
Again I say the temple pickup is best played out on a Sunday when girls have thier day off, always go early in the morning about 9-11 and hang around. The best approach is to pick a couple of cute girls (Thai girls rarely do anything by themselves) approach them and ask them "can you show me how to pray to buddha?". They will go through the rituals, the jostling sticks etc after which it's best to invite them to lunch make a good impression and you'll have one of them for a solo date later.
Dating Bar Girls
Bar girls of 2017 are unlike the bar girls i first met when i started frequenting the bars in 1995. 20 years has really changed things, and because of the rise of the internet and internet dating sites it's a lot hard to find a decent bar girl to date in 2017. Many of the girls have figures on their head, they want a million baht+ dowry. Which in Thailand for a whore is just absurd. You can find a virgin in isaan for a few hundred thousand. The girls who go to bars these days are there strictly for the money, i remember a time when the girls goal was simply to find a farang husband didn't matter how much money he had just so long as she could be with him. Those girls arn't gone they are just not going to bars anymore. However it is possible to find a decent girl but be prepared to look and if you don't speak or read Thai then don't even bother, please listen to me DO NOT GIRLFRIEND A BAR GIRL.
The Best Thai Girls For Sex
If you just want to have sex with a bunch of Thai Girls then it's recommended you search for a farm girl. Maybe she works on a rubber plantation or rice plantation, maybe she works in an industrial area where everyone has a factory job. Sure these girls have no money but typically these kind of girls are easy to please eat 30 baht meals and know the only thing they have of value is their sex drive so they really turn it on. This girl doesn't dress very well probably has bad looking toes but she's also 21y/o or younger and a super tight body. She doesn't use Tinder prefers Skout and has little English. She may even be a virgin or had very few partners. She was broken in by some Thai guy who left her shortly so if you're a white guy you're in because she's meeting you with a preconceived notion that if she has sex with you, you won't leave her.
The Best Thai Girls For Dating
It goes without saying that a girl with a job is the best girl to date, especially if you are looking for something long term. If you're younger you'll want to date a University girl however those girls are super busy, flaky, and genuinely unreliable. A graduate girl is the best and I'd say that age is a huge factor any girl over the age of 25 should have her life together, if she has a car, then typically she is of good credit and worth dating.
Related Posts: