Chiang Mai Nightlife No Longer Dead
More than a year ago i left Chiang Mai because quite frankly it had turned to shit. I wrote a post about it saying simply that the Chiang Mai night had died, and it had. I recently came back to Chiang Mai after over a year in Bangkok and 3 months in Saigon to find a very new Chiang Mai. Reinvigorated by the cities energy I've since discovered Chiang Mai to have a better nightlife scene then when I left. It seems that since I proclaimed that the nightlife was shit people have been working really hard to turn things around.
It wasn't 2 days i was back in Chiang Mai before I had blood splattered all over me out the front of one of the most popular tourist bars in Chiang Mai. The needless attack on underage tourists shouldn't have happened. Because of libel laws i won't be mentioning the bar but you guys should know which place i'm talking about. Instead i'm going to strip this site of any mention of the place. I don't respect thuggery and you should mind yourself of supporting it also.
As the nightlife and tourist numbers continue to grow in Chiang Mai you'll expect to see this sort of stuff more frequently so it's best to avoid such a place and go to some of the more interesting bars around town run by ethical people.
So why am I so optimistic about future of the nightlife in Chiang Mai? Firstly things are no longer dead after midnight, if you want to spend some coin try Take It Club or Mandalay which are the electronic dance halls you'd see in Bangkok. Mandalay is a little on the gay side though. There is a new late night place open called After Bar (the last place to close they are so hidden the cops can't even find them) After Bar has a good mix of locals and tourists and every time i go back to the place they have done something new, i love what they are doing there. There are two other late night places that you may not have heard about SangDee and Living Room. Sangdee has kinda a pretentious vibe to it like you're in someones living room but at least it has some charm to it unlike Living Room which looks exactly like someones living room with a bar in it and is popular place for those who want to willingly or unwillingly hook up with a ladyboy.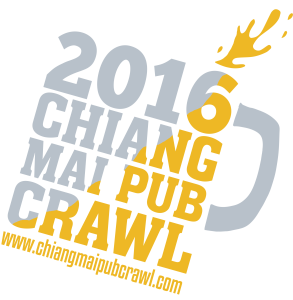 Another reason i'm super optimistic about the nightlife in Chiang Mai is the Chiang Mai Pub Crawl who aren't just doing pub crawls but setting up free pool parties (first one is 13th August) check it out.
Lastly the pay for play scene in Chiang Mai hasn't looked brighter, the little guy at the a small world bar on Loi Kroh has some of the most decent girls on the whole street. Actually Loi Kroh doesn't have a lot of talent but it just seems a lot better than it was a year ago. After promoting Orchid Karaoke for a long time seems they have taken advantage of it and jacked up their prices to unreasonable levels. So I recommend going to Ten Karaoke instead much more fun and the girls are only 240 an hour, some of the girls do go home for a very reasonable cost.
Related Posts: