Thai's talking crap in Pattaya
As you know I've lived mostly in Chiang Mai, might not know that I spent a year in Nakhon Pathom a few hours out of Bangkok but nearly every year since I was a kid I've been coming to Pattaya. Some people say that Thailand is changing maybe it is or maybe I'm just seeing Thailand differently than I used to. Perhaps it's the fluency in the language that enables me to see things for how they really are. When you're sixteen roaming Pattaya by yourself with no language skills everyone seems happy and having a good time. You're young and Thai people adore young Farang.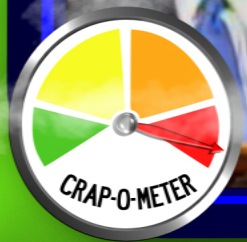 That said would it really be fair for me to say that Pattaya or Thailand has changed? Hell the whole world has changed and it's changing every minute. So maybe it's true, people in Chiang Mai are grumpy, People in Bangkok are selfish and  people in Pattaya are really angry! I'm not talking about the Farang. Though you do have a bunch of bozos on Walking street who walk past you giving you a deep shoulder you know it's on purpose, the bozos with their shirts off pounding their chests with their other 20 derelict friends whom also have their shirts off shouting at another smaller pack of yobbos with shirts off. It really is a circus.
Guys go all caveman style on walking street like nowhere else in Thailand. How many shirtless bozos are there walking around Cowboy in comparison? But I'm not talking about wanna be 1%'s because it's just all built up testosterone that they'll soon release on some browny from Isaan. It's more the Thai people in this town that are so angry.
I recently bought the new Samsung Galaxy S4 which I wish came out before I got to Pattaya this year because there has been some really good ones. Pretty much any Mcdonalds you walk into in Pattaya you don't have to wait long before you hear the staff talking shit about customers who walk in. Anything they don't understand you'll hear shit out of their mouth they'd never say to a Thai person. For a country built on respect there seems to be little here.
Don't eat junk food no worries, just go get a drink and sit down at a bar and you won't have to sit long before hearing some birds talking shit. Things get lost in translation a lot here but the normal calm and understanding Thai comes to Pattaya and turns into a raging bitch. Take for example when i went to this bar the other week with me mate from Australia. Sit down in front of this fat bitch I thought she'd just move but instead try's to do a negotiation to buy a drink for a girl. My mates like "no no" i want to talk to the girl. Wow she blows up I thought she was going to smack my mate. It seriously was nothing to get angry about.
You could also go to Alcatraz and get absolutely abused by girls if you refuse to by them a drink. I'm sorry but if I don't want to buy you a drink I don't have to and that means bugger off not hang around swearing at me as if I don't know what you're saying. If you weren't so angry maybe someone would by you a drink.
Back at the bar again I sit down with another mate of mine we're just chatting not really interested in the girls. But they are making small talk so I'm just like "errr errr err" you know. She comes back raising her voice telling me it's impolite to say "errr errr errr". But not 20 seconds before that she's saying goo this meung that in clear ear shot of me. I'm so sick of these sluts trying to educate me, especially when they have a mouth like a sailor
So let that be a lesson guys saying err is not polite. Any two bit bar whore with two bastard children will tell you so. Only in Thailand can you go to a brothel and have a prostitute educate you on manners and proper speach!
Related Posts: