3 Things you didn't think you needed in Thailand
The guide books to Thailand tell you a lot of thing you need when you are coming and have arrived in Thailand but in none of those guides have I seen these three things mentioned and I think are a must to enjoy the most out of living in Thailand especially the first one which is an actual life saver.

Dust Buster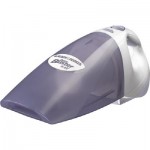 One thing that I think that every true player in Thailand needs is a Dust Buster. This little sucker might even save your life from a super jealous Thai. If you don't yet have one go out now and buy one! Thai girls seem to walk around losing their hair everyone and even if she was in your room for an hour she'll have left her DNA everywhere. Some Thai girls get all CSI on you telling you it isn't her hair trying to explain the differences. Nip that in the bud and dust bust your room right after she leaves.
Security
Security is something you really need in Thailand and at the very least you need a secure apartment. Now I know most people don't have the budgets but you can still get a secure place at a very reasonable price. The most secure place is one that not only has security guards but also makes it impossible for someone to come knock on your door without your permission perfect place would be a shop house with the bottom floor being a lockable car spot.
Water Balloons
Now why on earth would you need water balloons in Thailand for? Let me give you a hint, Sonkran water festival! Yes it's the biggest waterfight in the world but have you ever seen anyone throwing round water bombs? No, that's because you can't buy them anywhere! Fill these bad boys up and stacks of them and you'll have a lot of fun. Sure you don't need water balloons in Thailand but can you really imagine a water fight without them?
Related Posts: