BBC Radio is Sex tourism Bad for Bangkok?
This is a 20 minute radio program and interviews about sex tourism in Thailand some big names are on the show even Chuwit Kamolvisit you know the former massage parlor operator gone shotgun politician. Some interesting quotes, and a really interesting interview. If you don't have the time now bookmark the page and come back to it later. The player says 55 minutes but the part about sex tourism in Bangkok is only 20 minutes.
Thailand is still a developing world and because of that there are a lot of poor people here. If you were a young Thai sure you can get a job but the pay is so low you have no hope of getting something better if you don't have an education. Your parents make barely enough for themselves and at 16 they decide they can't afford to send you to school anymore, the school you did go to was so crap you have no chance of making more than a few hundreds dollars a month or you could go into prostitution and earn enough to lift you out of poverty.
So yeah those who are poor do go this route but there are so many that are just driven by green. I don't care, whatever it is actually I like it like that because if Thailand was a developed world where everything was fake and plastic I'd no longer be living here because it's the realities of life that keep it interesting and has done me for the past 3 years. So is Sex tourism good for Bangkok?
Please let me know what you think of the interview or basically the Sex industry in Thailand do you think it's a bad thing or not?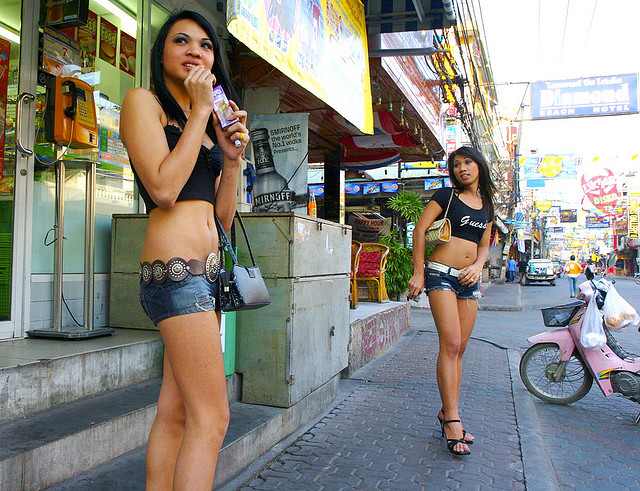 Related Posts: