Best Places to enjoy Songkran Festival 2013
Still don't know what to do for the Thailand Songkran Festival April 2013 it's right around the corner now but if you still don't know what your doing or want to know what's on Songkran at different places around Thailand then check out this list of the best places to party Thailand's Songkran Water Festival 2013.

List of the best places to enjoy Songkran and when
I've done Songkran in Pattaya, Chiang Mai, Phetchabun, Khon Kaen, Bangkok and Koh Phangan I recommend any of those places for a good time. If you know of some better places to enjoy Songkran then please post a comment below or if you don't like Songkran you might want to read how to get away from Songkran Festival 2013.
Songkran in Pattaya
The big day for Songkran in Pattaya is April 19th but it starts in Naklue on the 18th however there is still normal water throwing from the 13th it's just that Pattaya has the biggest people come on the 18th and 19th.
Songkran in Chiang Mai

Chiang Mai has one of the biggest Songkran festivals in Thailand with the entire city hotels filled to the brim as party revellers hit the streets. Chiang Mai is known as having the most Songkran related fatalities in the country. While that doesn't sound like a safe destination it can be provided you're not driving around the streets. Walking around Chiang Mai on Songkran can be difficult as well. I recommend anywhere around the old Central on Huay Kaow road and if you can stay at the Lotus hotel for the most fun and convenience. As you'll see in the video, people line the moat and pull the water from the moat and throw it. Even though the local council change the water a week before get the wrong stuff in your eyes or mouth and you could have some problems so beware.
Songkran in Khon Kaen

Khon Kaen is known for having the biggest non-alcoholic festival in Thailand. The three day Songkran event they close down the main road "koawneyao" or "sticky rice road" and have live bands foam parties and more. Super fun few Farang but outside this alcohol is permitted and the streets are full of revellers, it's easy to walk around and play in the activities all over the city.
Songkran in Phetchabun

If you really want to experience a huge Songkran party but want to feal like your one of only a handful of foreigners to experience this party then I suggest you head to Phetchabun one of the biggest parties for Songkran that few people ever think to go. Phetchabun you can experience an Authentic and traditional Thai New Years celebration.
Songkran in Bangkok

Bangkok gets pretty quiet during Songkran as half the city leaves to go up country and spend time with the families in the Moo Barns. Tourists however will want to head over to Khao San Road for the tourist version of the Songkran Festival. Bangkok usually celebrates just the three days.
Songkran in Patong

I've never been to this party before but am planning something for next year if you've been please let me know where the best place to head to is? From this video of last year looks like a blast. Songkran is celebrated on the 13th to the 15th.

Songkran Full Moon Party 2013

Unfortunately this year the Full Moon party at Koh Pangan does not fall on Songkran. However April 14 2014 will have a full moon and you can expect a bigger party than what you'll see this year but don't let that fool you. I've been told the party is out of control even if there is no full moon, if that's where you go then don't let the moon stop you! The half moon party is on the 18th so if you were to go may as well wait for both celebrations.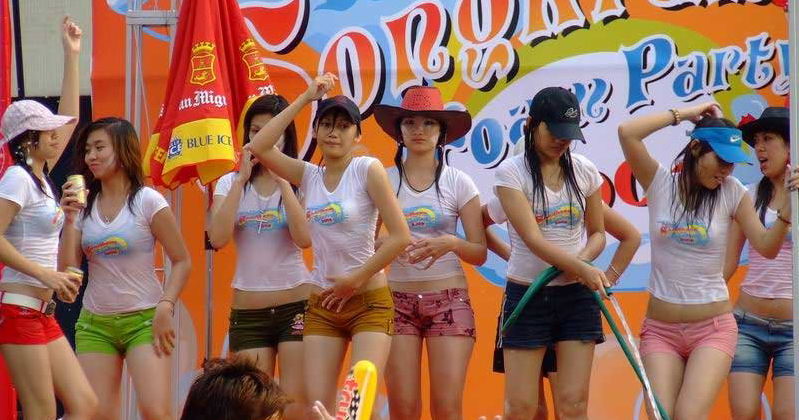 List of the Official Songkran Locations in Thailand
Related Posts: