Snoop Tomboy Club in Pattaya
Pattaya has something for everyone even a club full of Toms. Everyone already knows how I feel about Toms and when I first saw about 10 of these Toms out the front of the Snoop club in Pattaya I was first more than a little annoyed. I mean now these Toms are getting paid to hang out with hot chicks. I thought I'd go and investigate to see how much these Toms ask.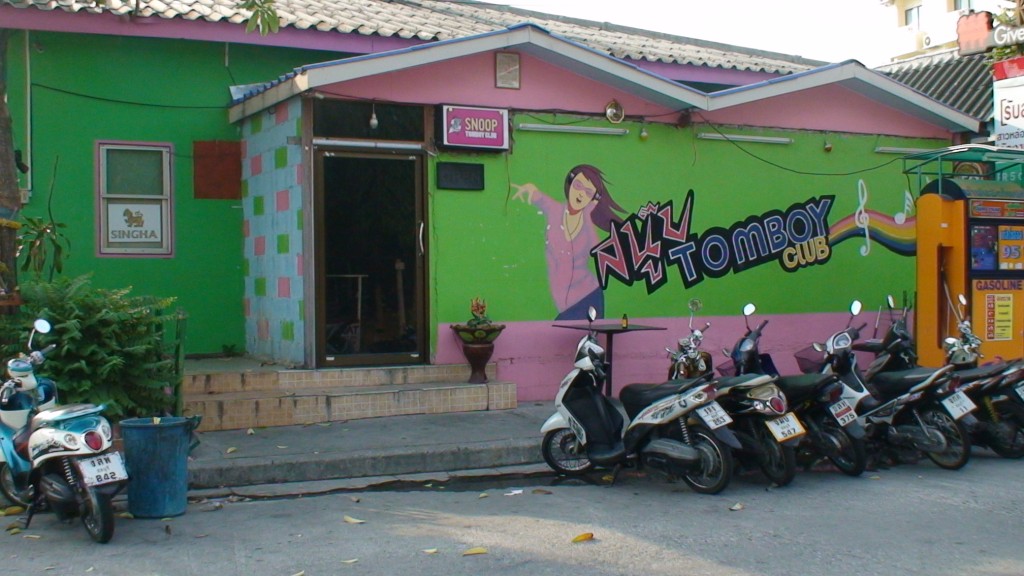 Apparently the Tomboy club "Snoop" has a 500 baht bar fine to take a Tom out, I asked one of the Toms and they told me women pay anywhere from 1000-3000 baht for some of the really handsome looking Toms.
I started thinking more about the Tom epidemic and then saw this club and I thought that it was an excellent Idea, I think if all the Toms and Dees went to these places then when I go out I won't have to worry who's with the Butch lesbian and who isn't.
Related Posts: