Are you a Thailand blogger looking for more traffic? Are you someone with a good story to tell and would like it published on this site? Well now we have opened the site to Guest Posting.
We are looking for original articles between 600-1500 words that supplement the content regular content we post. These are our terms: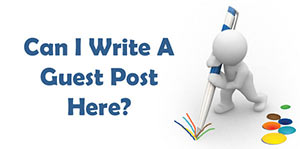 1. Understand the type of content we publish. Take a look at the sidebar for a listing of our popular posts or browse through our home page.
2. Don't submit an article similar to one we already have. Use Google search to find out if we already have a similar article or contact us first.
3. You allow us to permanently archive your article. We may also distribute your article in email newsletters, social media, or other compilations.
4. You can use your article on other sites as long as you link back here. This is so Google doesn't think we're stealing content from other sources.
5. You can use the article as a means to promote your other work. The end of every post has a biographical box where you can link to your blog, Twitter, Facebook, etc.
6. Your article can't be an infomercial. If you'd like a sponsored blog post or similar pr article then we are happy for you to advertise on the site.
Please use the Contact Us page to pitch us an idea or draft of an article and we'll let you know if it can be submitted.