It's Time to leave Thailand
This website promotes the most debaucherous behavior in Thailand it's amazing its' still online but somehow it is and everyday i'm sure there's some little idea that comes from this site that causes some knucklehead to come to Thailand. You know millions of people come to Thailand every year and for the majority of those people they don't have any problems and then there are people who actually have problems. But there is this small percentage of just human waste that makes their way to Thailand.
Not all these people are rubbish, there are genuinely good people that might come to Thailand and just because of their own ignorance or simple stupidity do they end up on overstay. There's been a lot of news lately about the Authorities cracking down on the border runners and comments abound how Thai's are shooting themselves in the foot and "not caring" about tourism and other such rubbish. Total BS.
When planning a trip to Thailand (or any country) anyone with a brain knows you must check the visa requirements and I doubt very much anyone would travel overseas without doing their due diligence. There are going to be some people who get caught out while travelling not keeping up with the latest info that's totally understandable. But apart from just a big inconvenience it's not such a big deal at all. (for legitimate tourists).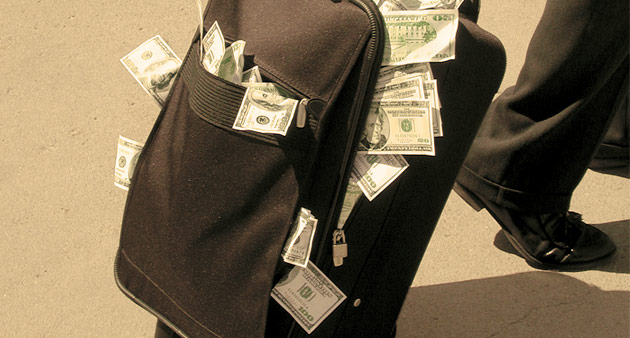 I mentioned on a friends Facebook page the other day and I still think it true today that the real reason they are cracking down is because the people using the loophole to live in Thailand for years whilst paying only the minimal amount possible. Actually most people I know who live here did this same run when they got here in the begging so they could avoid having to pay the conventional means like starting a company, joining a school, or working for a legitimate company.
If you don't have the means or the ability to go the proper way then don't come to live here and this is the message I'm seeing because a tourists planning their trip would just plan their trip around whatever the damn requirements there are and would have little complaints about it. Those people are not going to care one iota what stupid border crackdowns might happen.
Another group are the thousands of illegal teachers in Thailand. Actually today's latest crackdown email from Thai Visa claims that the new rules are going to hurt Thailand's ability to speak English because all the unqualified teachers no longer have the means to stay in Thailand. What a load of crap and have you ever thought that maybe Thai's English are poor because of all these teachers who really aren't qualified? I bet you $1000 dollars I could even get a TEFL certificate and start teaching English! Imagine that! Me teaching English. Lol what a joke. Those unqualified teachers are keeping "real" teachers salaries low, the news is welcomed by "real teachers" with "real qualifications".
The biggest problem I've seen with these border runners are the ones who just don't get it. These people are the human waste I was talking about earlier. I actually had to deal with one the other week. To cut a long story short he had to pay a 20,000 baht overstay fine then he still ended up in jail cause he didn't have the money to pay the guesthouse he was staying at. Nor did he have a ticket home and no one in his family or friends was willing to help him out. This is the kind of people the crackdown is aimed at and I hope they push hard.
You kinda wonder how a person like that even made it onto the plane in the first place, but he did, and after looking for a job as an English teacher in Pattaya he ends up in Chiang Mai with no money. There's no sob story here guys this is how dumb people are. Look if you're running out of money and have no options and no one to help you it's time to leave Thailand!
Related Posts: