Popular Gay Nightlife areas in Chiang Mai
Believe it or not but the gay scene in Chiang Mai is huge, not as large as the girly scene but there are probably more places to hang for a gay guy in Chiang Mai than there is for guys seeking girls. Gay massages are really big in Chiang Mai and probably do more business than their hetrosexual cousins. Gay massage parlors are generally located in the Chang Phuak and Santitum area of Chiang Mai.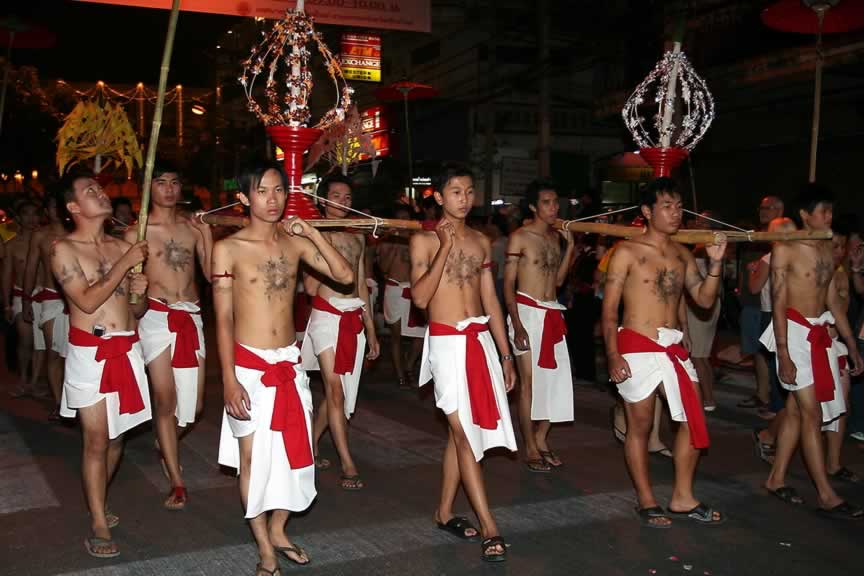 There are also two massive gay clubs in Chiang Mai as well Mandalay being the most well known but isn't very Farang friendly as they charge farang 300 baht just to walk in the door. But this year saw the opening of the Sea Man pub. Which is the same/similar theme to Mandalay but is smaller more intimate and is farang friendly. I hate Mandalay but I got a chance to check out the Sea man pub which was new clean and farang friendly. I liked it a lot even though I'm not even slightly gay.
I don't know a great deal about the gay scene but a few blokes I know have shared their experiences. Unlike the bar girl scene in Chiang Mai where 90% of the girls are from isaan the gay scene is more likely 95% from Chiang Mai, they have the white skin but they arn't all gay. I thought that was weired but then again I've met plenty of lesbian go go dancers who just go with guys for the money. The Gay scene here you'll get either the real gay, the fake gay, and the ladyboys. I thought it was weired the ladyboys were even in the club because guys keep saying to me if you like a ladyboy your not gay. I don't get it but yeah they are still there. The guys who are not gay work it because they get the money, they do not like being bottoms but will hand you or smoke you no problem. It's generally good to ask in advance what they like to do.
Now this is NOT a complete guide to Gay massage parlors and pubs because frankly it's not really for me and I really don't care to go through all these places. I also can't offer details on them either because I've never once used the services. But I guess if you do try these places out leave a comment on this post to let everyone else know what they are like.
Map of Gay nightlife areas in Chiang Mai

View Gay Nightlife Areas in Chiang Mai Thailand in a larger map
Gay Nightclubs in Chiang Mai
See Man Pub
Brand new Thai style gay nightclub includes a great show with gays and ladyboys, it's not large but it's farang friendly and not expensive.
Mandalay Club
The biggest nightclub in the old city this place is massive and is wall to wall full of gays and ladyboys. Take your pick. There is a 300 baht charge if you look European all Asians no matter what get in for free!
Gay Karaoke Clubs
Barocco
Food and VIP service I'm told the guys working here are very good looking though I'm not the best judge of that. I do know that have some good private rooms. Is kinda expensive but it's worth it.
Relax Karaoke
Relax is probably the most famous late night gay Karaoke house in Chiang Mai it's open basically until you decide it's time to leave.
Gay Friendly Hotels In Chiang Mai
This is a list of well known gay friendly hotels who won't ask any questions and won't charge you for bringing a new "friend" to your room late at night.
Lotus Pang suan Kaew
The Lotus is a very popular gay hotel in Chiang Mai is very friendly it's a little aged but it's great value. Has the shopping center next door and one of the most popular gay bars right opposite it's doors.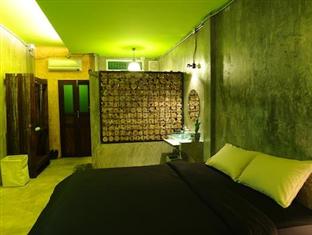 Qi 68 Gay Friendly
This is a very gay friendly brand new guest house located in Chiang Mai's Gay Zone. It's gay owned and run so you can be sure you won't have any problems staying here and anything you want to know about Chiang Mai the owner is there to help you out.
Click Here for More information
Gay Dirty Massage Parlors
His Club
A good friend of my disclosed that you get the happy start and the happy ending at this male to male massage parlor.
One 2 Come
I'm told one of the best facilities in Chiang Mai for male to male massages. Looks like an old cottage and is in a very quiete and discreet part of town, each massage room has it's own private bathroom for maximum privacy. Open from 1pm till midnight and is dark on Tuesdays.
Related Posts: