President Obama comes to Thailand
Fresh off of his re-election victory, President Obama will be coming to Thailand in less than a week. The President is due to arrive in Thailand some time on Sunday (though time and date not yet officially confirmed) during a 3 day trip where he'll also visit Cambodia and Burma. So this is a pretty big deal, right? Well it is to Thai's, because they seem to absolutely adore him. But to me it seems like the POTUS's trip to Thailand is more about China than it is about anything else. Inevitably the President's mini trip here will dominate news coverage and will be the popular water cooler conversation for about a day or two, and then we'll all move on and forget about it. So yes, this is pretty much Lady Gaga Pt. II
China and the U.S. have a relationship that can best be compared to two rival popular kids from high school. They talk a lot of smack behind each other's backs and they're both afraid to say what they mean to each other's faces. The Americans know that China and Thailand are pals, but they would like the Thai's to know that they can be bro-mantic as well…"You want tickets to a Lakers game? How about front row seats for "The Book of Mormon?" But there are also some strictly Thai/U.S. issues that are sure to be discussed since some strategic partnerships and alliances between the two countries have been sputtering as of late. The Thai/U.S. military alliance needs work and Thailand needs to make a clear stand on where they sit with the U.S. in terms of economic issues. Currently, Thailand doesn't seem to want to join the US-initiated Trans-Pacific Partnership, but they will soon announce their inclusion in the Proliferation Security Initiative (PSI). BOOOORING! Well I suppose all of this is important and it's somewhat historic since not many U.S. Presidents make the trip out to the LOS.
So the leader of the free world is headed to Thailand without his wife; think of the possibilities! But realistically President Obama is going to miss out on what other middle aged men from the U.S. love the most about Thailand, its cheap dental care. All jokes aside, while he's here I wonder if the President will think to himself, "Damn I wish nobody knew who I was for just one night." He may be brilliant and he may be the President, but he's still just a man; and what man isn't into Asian chicks?? So despite all of the luxury and prestige he brings with him on Air Force One, I can't help but feel just a bit sorry for a 50 year old guy who comes to Thailand without his wife… and doesn't get laid! So this has me thinking, what would it be like if President Obama could really do his thing for just one night in Bangkok? What if he was just another married guy going to Thailand on business? So to play this out I have made a little picture collage of just how I think it would go based on the experiences that men have here on their brief business trips. Here are the 10 moments that I think would best capture this fantasy trip: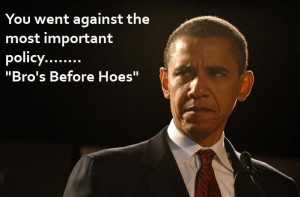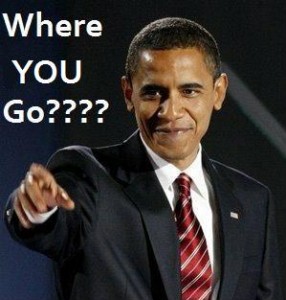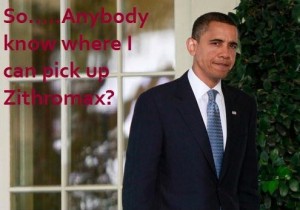 That is how Obama's one day trip in Thailand would really go if he was just another married guy on a business trip.  It would be strange, insane, exciting, amazing, and somewhat regrettable all at the same time.
Related Posts: