Where to meet girls in Phuket 2023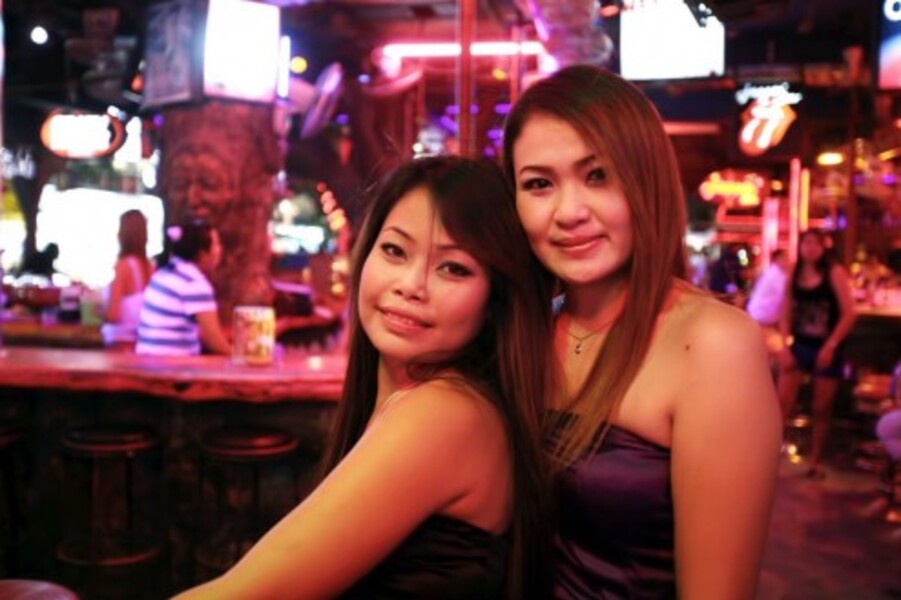 The last few years have drastically changed the face of the tourism industry, and Thailand has been particularly hard hit. Phuket was once my go-to place for sun, sea, surf, and sexy-as-hell hookups, but due to the pandemic, I had been unable to get there since 2019. However, I recently returned and decided to give an updated review on where to meet girls in Phuket, 2023, post-covid edition!
When Covid hit, like most tourist-heavy spots, Phuket was shut down. I mean, totally shut down. No nightlife or bar scene, no incoming tourism, strict nightly curfews, and by the summer of 2020, places like Patong were a ghost town. The good news is that by mid-2021, the authorities chose Phuket as the home of the sandbox entry. The sandbox system now offers tourists and fun-seekers a quarantine-free way of entering Thailand and Phuket. Even if you plan to head elsewhere but enter Thailand via Phuket, you are free to move on after seven days.
The sandbox wasn't an immediate success, but gradually it began to see Phuket come back to life. By November of 2021, bars and nightlife began to reopen without strict rules, and a good flow of tourists returned by December. By 2022 Thailand stopped the test and go entry system, but the Phuket sandbox remained. Phuket goes into 2023 as the best place to get to in Thailand, especially if you want to meet girls.
Where to meet girls in Phuket
Where to meet girls in Phuket depends on the type of girl you want to meet. Are you looking for a long summer romance? A hot one nightstand? A sexy guide for the length of your stay? Or someone to explore the crazy nightlife with? Fortunately, you'll still find all of the above in Phuket in 2023.
Hookups
Online escorts
Bar girls
Massage girls
The freelance scene
Hookups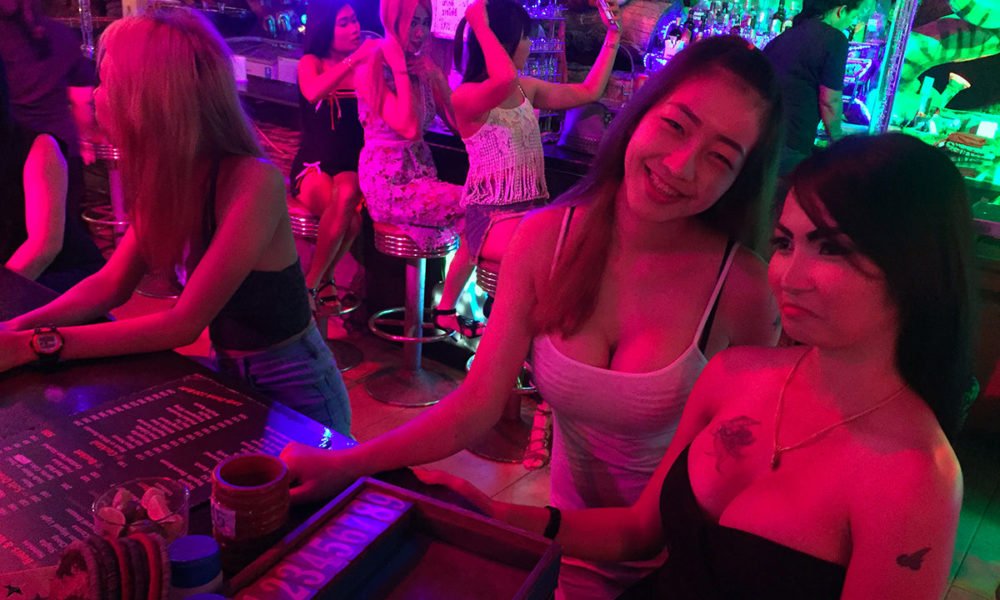 The good news is that Phuket, like most of Thailand, is still filled with beautiful women. As I stepped off the plane and through the airport, it didn't take long to figure out where to meet hot girls in Phuket; in 2023, the hot girls are still everywhere!
While it's no doubt possible to meet a stunning girl at the airport, I'd say it's best to take your time, check into your hotel, and go for an exploration. I usually stay in Patong when I want to party and Kata or Kamala to chill. You can very quickly hook up with a beautiful Thai girl in any of these places. Now that's not saying Thai girls are cheap and easy; it's more a testament to how friendly and open people are. If you smile, people always smile back, and if you introduce yourself, they will do the same. It's easy to get to know people, and if you are friendly and can make someone laugh, you will soon have lots of options.
The ultimate place for hookups in Phuket in 2023, post covid, is still Patong. I found places like Kata, Karon, Kamala, and Rawai were way too quiet. I usually go to these places for peace, but right now, they are dead. Instead, Patong, usually overcrowded and overpriced, is now more chilled and affordable. There are now many excellent offers from 5-star resorts and cool places to stay.
Patong is where you'll find all the famous bars, clubs, and restaurants, and by far the most accessible place to hookup with someone special. My favorite place to hookup with everyday girls is just hanging out at the beach. There are many restaurants and bars on Patong beach, and it's super easy to meet people.
Online Escorts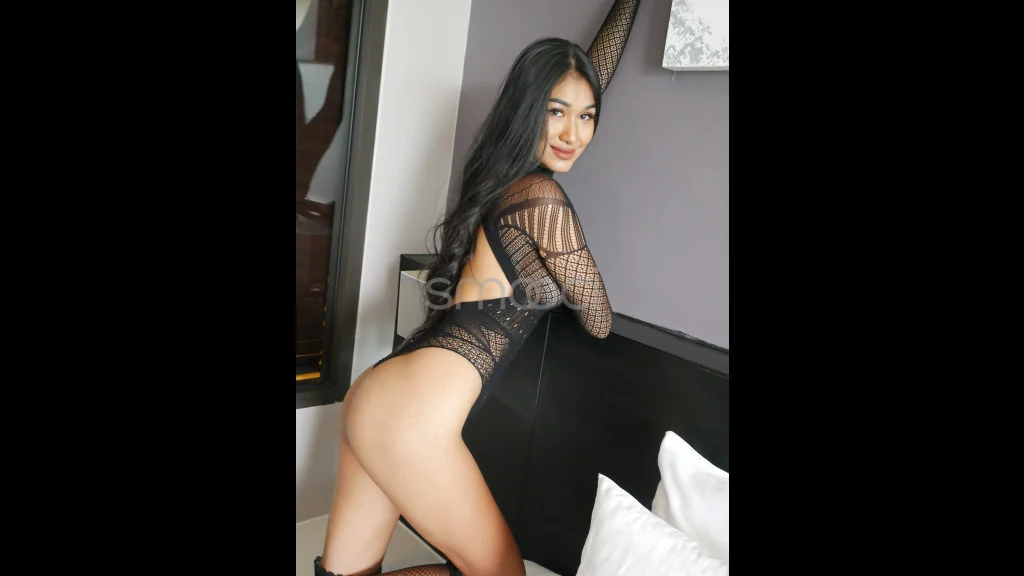 With periods of shutdowns and curfews, the online escort scene has been the best place to meet girls in Thailand lately, and that's also the case in Phuket. Previously the escort agencies and online hookups were not something I would advise in Phuket, and I'd had more bad experiences than good ones. However, I'm happy to see that Smooci finally launched in Phuket at the beginning of 2022, which changes my view on booking girls online.
Smooci has been around for about 5 or 6 years in Bangkok and has become the go-to place for escort hookups. Where they stand out from the rest is quality control and simplicity. They have an excellent smooth and easy site that allows you to do live searches and get instant booking confirmations with independent escorts and agency girls. 
Smooci seems to have a good system in verifying girls are genuine and legal, and there is some photo and age verification which is excellent. Like any online site, chemistry can be hit or miss at times, but I like the fact Smooci verify reviews so you can get a good idea of what a girl is really like before booking (although having just launched in Phuket, it will probably take a few months before they build a decent number of reviews here). I'm not sure how they do it, maybe they subsidize some of the booking fees ala Bolt taxi, but you can usually get escorts at a discounted rate on Smooci. I've not seen that on any other site.
Bar girls
Patong is where you'll find most bars and bar girls, especially with much of Karon and Kata shutdown. Previously I liked the Karon beer bar scene, as it's less hectic, more friendly, and reasonably priced. There are some bars still open in Karon and Kata, but again, it's too quiet at the moment. Hopefully, things will pick up here again by the end of the year.
Patong is where you'll find the heart of the Phuket bar scene and where to meet Phuket bar girls in 2022. It still has a lot of energy, and there's always some wild party going on. Depending on the type of bar and bar girl you are looking for, Bangla Road has it all. Prices for a short time can start at 1,000 baht right now and 2,000 for a long time, which was less easy to find pre-covid. However, you can still expect to pay double that for some of the stunning gogo girls and more for a 'European' gogo dancer. 
I prefer to visit the bars spread around Ratuthit Road when looking for company. I like to hit Bangla Road most nights and often take a date there with me, but when looking for bar girl company, I prefer the more laid-back vibes of the smaller bars off the beaten track. 
Massage girls
I was surprised at how many massage shops were still open and how busy they were. Walking around Patong, you'll find most massages still open with lots of girls on staff. Even in the quieter resorts of Kamala and Karon, I saw a lot of massages and girls available.
The go-to place for massage girls in Phuket is, without a doubt, Patong. Even during my stay when bars were slowly reopening, many massage shops were open and fully staffed along the beach road and parts of Ratuthit Road. Close to Bangla on beach road and Jungceylon mall on Ratuthit, it was hard to walk without a sexy massage girl catching your eye!
The freelance scene
The freelance scene has mostly been online lately, so I'd say the best place to meet freelance working girls in Phuket is now Smooci. Sadly, many late-night clubs have not been able to open, but I've heard that will change soon.
Once the club scene is in full swing again, the freelance scene will ultimately flock here. I would expect Illuzion and Sugar Club to both reopen as soon as they are allowed and for these to once again be the place to go to meet freelancers in Phuket. Both are stunning clubs in a European style and attract stunners. Regardless of your age or taste in music, if you want to know where to meet the hottest girls in Phuket in 2022, my advice is to go here once they are back up and running.
I preferred to meet my dates in advance and take them to the clubs; I never enjoyed going into the late-night action solo. If you see a knockout you can't take your eyes off; you can always discreetly grab her number for another time. I also enjoy hitting the live music lounges, and most of them will also have freelancers. Rock City was my go-to place, but that has sadly gone. There are still a few decent live music bars around Bangla, including Red Hot at the top of the Soi, and New York, halfway down the street.
Related Posts: