30 day Thai Visa at Thailand borders
Well good news for land border visa runners this week with Thai immigration confirming that they will now hand out 30 days visa's for people who cross by land. This is certainly going to save people a lot of time and more importantly money. Unfortunately it doesn't cover every country so if your not on the new list you will still only get 15 days entry if you cross a land border in Thailand.
The countries that now get 30 days where previously they got 15 are the following: ref thaivisafast.com
UK, USA, Japan, Germany, France, Canada and Italy
Thai girl of the Week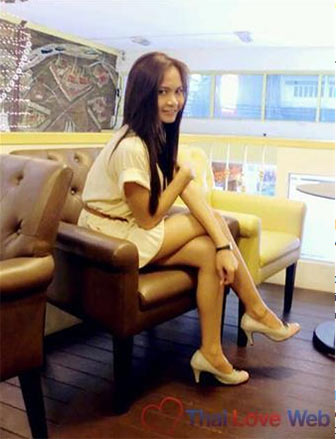 Username: -kaofang-
Age: 24
Gender: Female
Location: Bang Sue, Bangkok
Height: 5' 3" - 160cm
Weight: 99 lbs - 45 kg
Body Type:  Normal
Education: Masters Degree
Eyes:  Brown
Hair:  Black
Smoking:  No
Drinking:  Alcoholic
Ethnicity:  Asian
English ability:  Good
Have Children:  Don't have Children
Want Children:  Unsure
Other Good Thai Dating Sites Thai Love Links, Thai Friendly, Thai Love Lines
Movie of the Week - Prisoners
Crime Thriller. Bittorrent

Thailand Book Of The Week
Why are these people smiling? Writer Jerry Hopkins came to Thailand for a visit in the 1980s to find out and ended up a permanent resident with a temporary visa-a big, white farang haunting the bars and back alleys of Bangkok. His essays explore the mystery and mayhem of "The Land of Smiles" to hilarious-and sometimes disturbing-effect. Travel with him to a place where water buffaloes are gay, insects are dinner, dildos are lucky charms, and your wildest adolescent fantasies can come true (for a nominal fee).
Thai Song of the week - โป๊
This is what happens when a Thai star becomes sarcastic. โป๊ or rather indecent similar to the tube is her attempt at sarcasm as she tries to kick back at the press and finger pointers that showing a bit of skin isn't really that bad.
Video of the week
This weeks video has to go to This is Peaty with this video of Nico Vink in the long jump contest at the Chiang Mai Downhill Challenge.
Thai Word of the Week - เกรงใจ
The word เกรงใจ or in karaoke "krang jai" is a difficult word to translate because most English speaking people would have trouble saying it in a sentence. It means "to be considerate" often however Thai's will simply say Krang Jai instead of how we would put the whole thing in this long drawn out sentence. Adam gives a good example of  in his video if your interested. However to me and a simpler example of how most  Thai's would use it, when they say Krang Jai they often mean that they don't want to impose.
Thailand Business of the Week - The Kiwi Bangkok
If I were living in Bangkok I think The Kiwi would definitely be on my list for a bar to watch the game chat with my mates over some good food and that's what The Kiwi (formally known as Soi 8 Pub & Restaurant) does best. If you're in the area make sure you drop by.
Job of the Week
Are you trying to figure out a way to live in Thailand? How does $1000 a month sound as well as industry experience from a guy who knows exactly how to make money online! Well my friend Cameron has an opportunity open for a geek in Chiang Mai or Bangkok to join his team. For those serious please check out the Job application.
Question of the Week
Q  Chris,do you know the name or drug that these Thai girls use to drug you that makes you fall asleep in 5 mins to rob you? or even know what this shit looks like.? my friend got robbed. and drugged. like to know what this shit is and looks like. So i can be aware of this. thanks.. joe
A Hey Joe I asked this question on my Facebook page and was surprised and the vast array of drugs out there that can knock people out. While there are more than a dozen drugs it seems GHB is the one most likely used. Back in February there was a warning in Chiang Mai about a large seizure and being a drug corridor here I bet you a large amount was already sold. You won't taste it and you won't know it's till too late. My suggestion is if your coming to Thailand never leave your food or drinks alone. Make sure if you invite a stranger to your room their ID's are left with security or the front desk. Your odds of this happening increase dramatically if you go with ladyboys and in the gay scene so beware.
Have a Question? Please use the Contact Us page.
Guest Posts? If you're a website owner or just someone with a story to tell and like it published on Living Thai please submit a post.
Related Posts: