How to get a Thai ED Visa in Vientiane Laos
Laos is between Cambodia and Thailand on the economic scale and while it's a very safe place to visit. Loas was once the brothel capital asia but these days you'll find that Thailand has way more action and cheaper. You'll see what I mean when you arrive in Laos that it's not exactly a tourist destination especially Laos. It's incredibly hot there's really not that much to do except for eat and drink. The monger is definately nothing to talk about but there is massive opportunities for those with enough Thai to find yourself a thin Laos girl while you wait around for your Thai Visa.
What to bring to Laos
You will need the following items:
1 passport photo for the border checkpoint
Paperwork from the language school you signed up to in Thailand
30-40USD for the Laos Visa, Australians are 30, UK nationals are 35 and americans are 40 USD. Bring 40USD in crisp $5 bills to be sure.
2000 baht for your visa
2 passport photos for your visa
Your address in Thailand
Optional
100 baht for tout to fill out your form
2000 baht for tout to do the ED visa for you (1500 baht for tourist Visa)
In Vientiane they prettty much accept any currency but Thai Baht and Kip are more widely accepted, in fact if you pay in Thai baht you're more likely to get a better deal. Don't be surpised if you pay in USD and get back a combination of Thai baht and Kip especially if paying by a high denomination bill.
How to get to Vientiane Laos
Getting to Laos by bus or minivan is worth mentioning but havn't done it, mini-bus from Bangkok or Chiang Mai is 1000 baht Going by bus is cheaper still but will require you to catch a few different busses.Be warned that to drive from Chiang Mai or Bangkok it's roughly a 14hour trip. If you're like me you just want to get it all over and done with as soon as possible which is what I recommond especially if you're coming from Bangkok is to fly in. You can fly to Vientiane with Laos Airlines for as little as $118 which includes all necessary taxes. You guys know I hate to fly but I hate Immigration more which is why I chose to do my Visa Run as quick as possible and flying in directly was the fastest way. I must have got a good deal on the ticket to Laos because when I went back to check costs I couldn't find the deal I got. Now it's $183 including taxes but you might get lucky like I did.

Another quick but cheaper alternative is to get a flight from Bangkok to Udon Thani, From there you can get a taxi to the bus stop then to the border, another bus to the Laos border than another bus into Vientiane and a taxi to your hotel. mmmm You see why I recommend flying in because the bus option just takes too long. You can also get a taxi from Udon Thai to the border for 500 baht then another taxi from the border into town for another 200 baht, alternatively wait for the bus.
Flying from Bangkok to Vientiane takes approx 1 hour and 5 minutes.
When you arrive in Laos either by plane or by land you'll need to fill out the white Visa form attach your photo (don't worry if you can't stick the photo on) and hand them the USD amount for your nationality. Once you're through immigration you'll need to get a taxi to your hotel, this cost me 66,000 kip. If you change your money all before you arrive you'll get a better deal on the exchange rate, I didn't and changed 4000 baht for 262 kip per baht. If you concider 25,000 kip as roughly 100 baht the taxi costs roughly 220 baht from the airport, it's a 15minute drive.
You can get promo tickets on Air Asia from Bangkok Don Muang Airport to Udon Thani for 790 baht which if you include transfers is only 100 baht more than getting a minibus so if you're trying to save money fly to Udon but save yourself the hassle of getting a bus all the way there.
Where to stay in Vientiane
I honestly recommend that you plan to get into Vientiane in the evening this way you just go to you're hotel and sleep. The whole reason you're going there is to get your Visa so you can't do that until 8:30 in the morning when the gates at the consular open. You'll want to be there at 7am if you wait in the line! Arrive at 8am if you want a tout to do it for you.
Having said that I recommend you stay at the Doungpraseuth hotel (pronounced as Dooung Pra Sard) This hotel is out of the city, hard to get a tuk tuk at night and honestly I wouldn't stay here except for one simple reason, it's right accross the road from the Thai Consular. There is a Thai Embassy but you don't go to that place, I've marked the places on the map below.
Stay at the Doungpraseuth hotel your first night so that you can wake up pack your bag and go do the Visa. Once you've done with the Visa you'll want to get a Tuk Tuk down to a different hotel down by the river. This is where you can spend the next day and night exploring the city.
I recommend the Inter City Boutique Hotel it's not super flash but it's not backpacker style either, very comfortable and right next to the night market and the river, get a tuk tuk here from the consular for about 30,000 kip or 100 baht. Once you're here you won't really need another tuk tuk just walking around going to cafes to waste the rest of the day away. If you want Jacuzzi bath tubs then stay at the Salana and backpackers again just ask to go to the Inter City and there are cheap accomodations around that area get there and just start wandering around.
Map of Vientiane Laos

Checklist for getting Thai ED Visa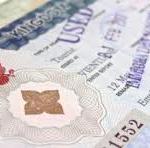 If you have applied for an ED Visa at a school in Chiang Mai, Chiang Mai immigration will not allow you to study on the same Visa for more than 3 years, you must leave the country after 3 years. This is why I had to go to Laos to get a new ED Visa. In fact I've been on an ED Visa for the past 3 years, so I decided to renew it in Vientiane Laos. Every province is different Pattaya for example you don't have to leave the country for 8-9 years. However you will have to pay the 1900 baht every 3 months. In Chiang Mai You'll get 3 months on the initial visa, extend for another 3 months, then you can extend for 6 months, then for 1 year and then another year before you must leave the country again, that's every 3 years. Each extention costs another 1900 baht. It can add up. Check with your local language school for the rules associated to your province BEFORE applying.
As you can see in the picture above the line is very long at the Thai consulate in Vientiane so make sure you get there at about 7am, doors open at 8:30. If you come late however you could be waiting around for 4 hours and your passport will get served later the next day, pays to show up early.
If you're lazy (like me) you don't have to line up at all. When you arrive hire a tout for 100 baht to fill the forms for you and glue your photos, sure you can do it yourself if you want. Don't forget you will need an address in Thailand! The form is super confusing especially the part about a local sponsor save yourself the headache and have the guy do it for you.
Another headache saver is the tout who will fill the form out for you can also get the visa done for you as well! You don't have to wait in any lines and it's hot! No aircon! For an ED Visa he'll charge 2000 baht and you must also pay 2000 baht for the Visa. That's what I decided to do because I couldn't be assed waiting around. So I handed the tout my Passport, the paperwork from the school and 4000 baht. I went back the next day at approx 12 noon and he had my passport all fixed up. Was it worth it? Sure if you have the money why not it frees up the entire day! If you'd rather stand in line it's only 2000 baht inside the immigration.
What you need for the Visa
Form Filled out correctly (download from here)
2000 baht for the ED Visa
2 passport photos pasted to the form
Paperwork from your language school in Thailand
Getting out of Vientianne
You can get a Tuk Tuk to the border for 200 baht if you want, then you get a bus over the friendship bridge and another bus to the bus station or a 200 baht taxi to the bus station or 500 baht for a taxi to the Udon Thani airport. Sounds confusing isn't it, it won't be when you're there but I honestly just recommend getting a Taxi at least to the bus station in Nong Khai or the airport in Udon Thani, the bus is not airconditioned and looks cramped like hell. If you're on a tight budget be prepared for some uncomfortable driving. There are always farang hanging around you can hit up and split the costs of the taxis if you don't want to pay full fare. The taxi drivers will also help you do this as well.
Girls in Vientiane
Having just come back from Vientiane Laos let me put the rumours to rest. Firstly you won't get thrown in jail if you sleep with a Laos girl. There is a law stating that any Farang must be married to the girl he is living with and that can mean simply one night in a hotel. Now that's what the law says but the reality is if you're just passing through town and you have some casual sex with a girl noones going to care. If you start living with her for weeks on end this can get you the local henchman to knock on your door and are likely to demand anywhere from 500-5000USD and force you to marry. Like I said though you don't need to worry about all that on a 2 day stay.
Although I was way to busy to hook anything up ahead of time my good friend assures me there are plenty of Laos girls on Thai Friendly in Vientiane looking for comapny with a Foreigner I'm definately going back to Vientiane at some stage to complete the nightlife map but since I was there for only 2 nights I honestly didn't get a chance to explore that much.
Related Posts: