Bangkok's After-Hours Spots
You're in the club with your best friends and having a great time; you have more than half a bottle left and things are going great. You cheers, but then suddenly the lights turn on and panic ensues; it's closing time. No-one is ready to leave, it's chaos. Calm down, we are in Bangkok, remember? Stash your bottle in the club for another day, and move on to an after-hours spot.
Most clubs and pubs close around 2am, but the after-hours spots are already in full swing at this point and stay open till 5-6am depending on the club. Those who have been around long enough will end up at the same spots sooner or later, as due to recent changes in the country, only certain establishments retain their after-hours license. There are different after-hour spots you will end up in depending on how intoxicated you generally are, here they are!
#1 Mixx Discotheque (President Tower, Ploenchit)
Mixx Discotheque, usually just referred to as 'Mixx', is a venue that seems as though it's on the crossroads in terms of its appeal. It has regular 'models nights' and 'ladies nights' where you can expect a beautiful / handsome crowd, comprised mostly of Eastern European models who tend to be there primarily for the free drinks and seem extremely difficult to talk to. On the other hand, Mixx also has a wide range of expats and tourists who frequent the establishment which makes it a fun place to hang out and meet new people. Aside from these two demographics, it does have the usual after-hours freelance workers, but the good thing is that there is not a 'pushy' vibe and you can easily choose to ignore that if it's not your thing.
The club itself is spacious, with a few different sections offering a variety of music and atmospheres. There is a 350 baht entrance fee, but the good thing is that you get a free drink included with this price.
For when you are 'buzzed'
#2 Sugar (Sukhumvit Soi 11)
One great thing about Sugar is the music. There is a great assortment of hip-hop each night, with talented DJs spinning out the latest playlists, as well as featuring some live rappers from time to time. This alone makes the club stand-out in its specialized focus, whereas many other clubs in Bangkok tend to be on the mainstream EDM side.
The prices are more mid to high range, as the club is located in quite a touristy zone and walking distance from BTS Nana. The club is dimly-lit and consists of the usual Thai-club layout of tables, so it's recommended you don't come too late if you want a table.
The downside to Sugar is that it does tend to attract a pretentious and at times unfriendly crowd, which starts with the steroid-pumped giant bouncers who are waiting for any opportunity to man-handle troublemakers. Having said this, the eye-candy of the rich Thai girls who wear as little as possible in the hope of making themselves look 'gangster' more than makes up for this.
For when you are 'steadily drunk'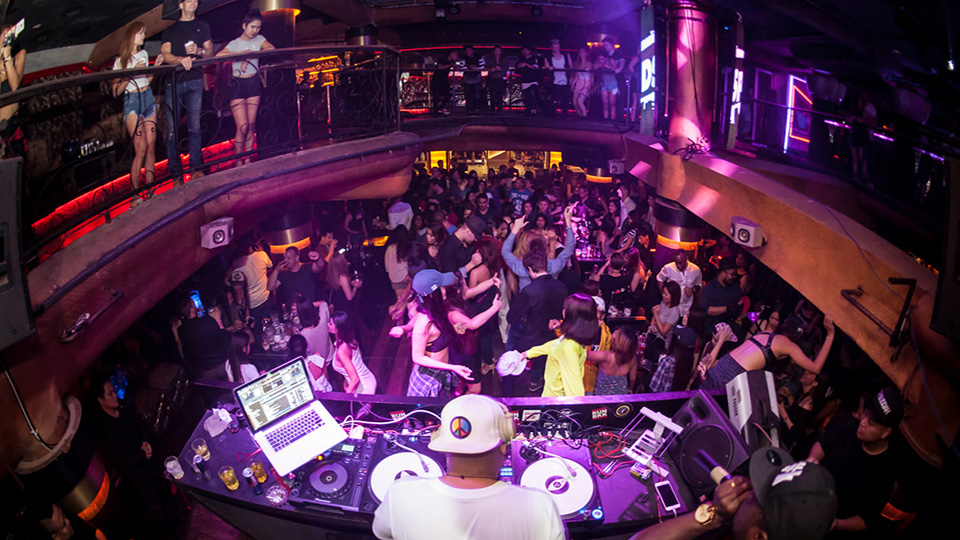 #3 Shock39 (Petchaburi Soi 39)
When someone gets 'hammered' it can be said that they have officially put on their 'beer-goggles' and will seek affection in the most surprising of places.
The resident freelancers of Shock39 are fully aware of this and like vultures, are in place to swoop down on their prey.
Nobody plans to go to Shock39, more likely they have had one too many and their taxi driver has convinced them to go with promise of a 'free-taxi' (you still pay an entrance fee, and the taxi driver in turn gets a commission for dropping you there).
The unique thing about Shock39 is the diverse range of freelancers; unlike some other clubs which have just Thai freelancers, you will find that Shock39 has various strains of Africans, Eastern-Europeans (notably Russians), and most surprisingly Middle-Eastern women. Don't expect to socialize with other expats or tourists, as just like yourself, they are heavily inebriated at this point and have only one thing on their mind.
For when you are 'hammered'
#4 Swing (130 Soi 8 Rama 6 Road, Pathumwan)
Swing is for when everything has gone wrong. The mission failed in the club, and it also failed in the after-hours club, now in a last ditch effort you choose the only available option. It seemed like a good idea until you woke up at 3pm after being passed-out underneath a pool table being spooned by a random person.
It is technically an after-after-hours club and fills up when other after-hours clubs are closed as unlike most others which close around 5 or 6am, Swing actually closes around 11am! My honest advice is to not be sober if you are to go there, as the second you enter you are confronted with the wafting body-odour of people who have been on the dance floor for around 12 hours straight. You will also clearly observe the lowest level of freelancers available in Thailand, again waiting to take advantage of their unsuspecting victims. All I can say is 'don't do it!', but when you're 'barely conscious', the chances are you won't remember my advice.
For when you are 'barely conscious'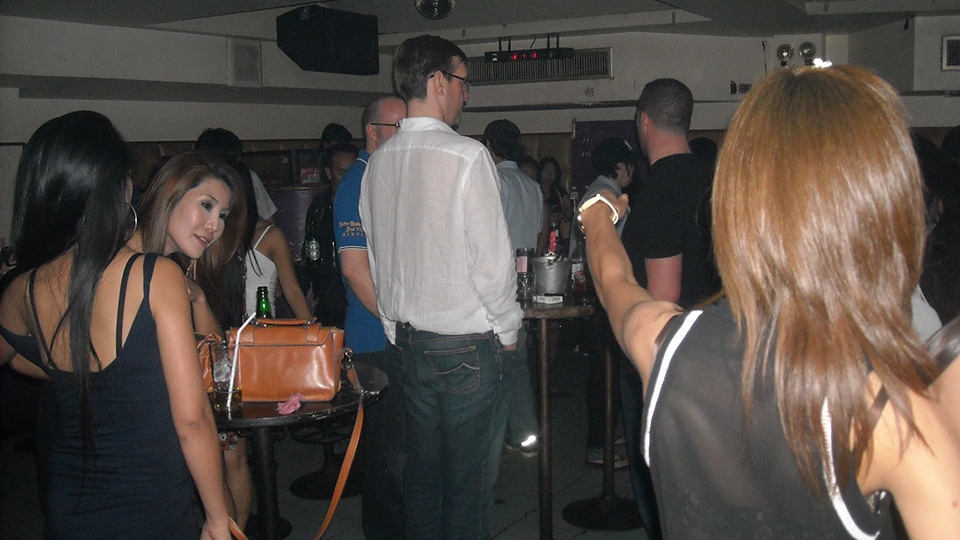 Related Posts: