The 5 Best Bars and Clubs to Pick Up Girls on Khao San Road
If someone were to put together a list ranking the easiest places in the world to pick up a girl, without paying of course, Khao San Road would without a doubt be in the top 3 and most likely number 1.
But Khao San Road often gets a bad rap from tourists who mistakenly think it's infested with hookers, ladyboys, and ping pong shows. While it does have its fair share of all of those, the vast majority of Khao San Road is full of normal Thais who are out looking for a good time.
This is especially true for the girls at Khao San Road, who are typically university students in the party stage of their life. And let's be honest, many of these girls are here to find and go home with foreigners, which is fucking great for us farangs.
So for this reason, if you are a decently attractive white guy, the chances of you taking home an above-average or maybe even beautiful Thai girl is pretty high -- especially if you know the right places to look.
Here are the five best bars and clubs on Khao San Road to pick up Thai girls:
#1 Golf Bar
This one is a no-brainer. Everyone who's been to Golf Bar quickly realizes that the girls here are horny AF. I'd go so far to say a better-than-average-looking western guy has over a 50% chance of getting laid here on any given night.
The main reason Golf Bar is so easy is because it attracts a certain type of Thai girl -- we'll call her the "Khao San Girl." The Khao San Girl has three distinctive attributes: sexual promiscuity, a love for white guys, and a party attitude.
To be honest, one of my favorite things about this bar is watching all the beautiful Thai girls dance the night away after downing a few of Golf Bar's cheap cocktails. Everyone here is smashed and, for that reason, it's a whole lotta fucking fun.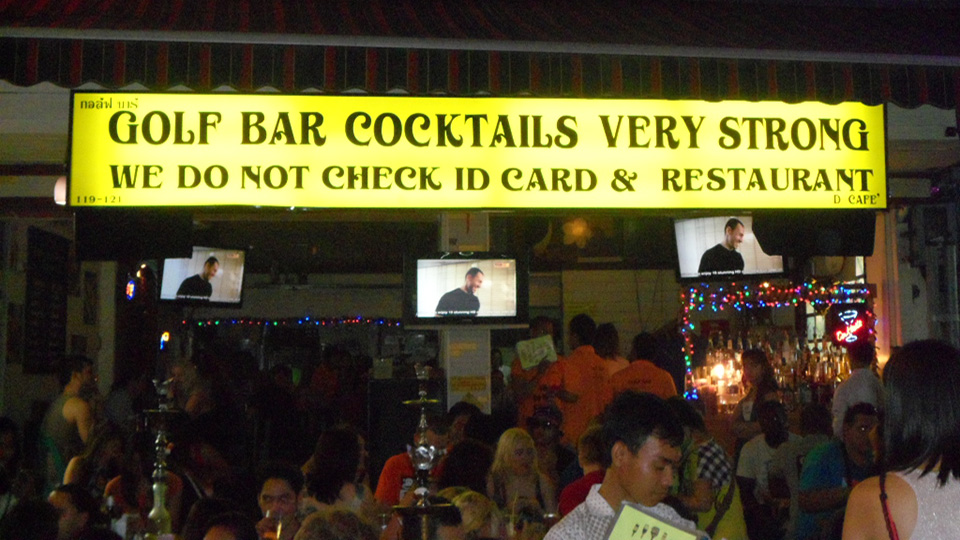 #2 Khao San 1986
1986 is very similar to Golf Bar in the type of clientele it attracts -- a great mix of tourists and Thais looking to get drunk and have a wild night.
The dance floor here can get very crowded on weekend nights, which can be annoying at times, but it also makes it easy to dance and get close with Thai girls as you slide through.
The best thing about 1986 is that it doesn't close until very late on the weekends -- around 4 am.
While it's not as simple to pick up a girl as Golf Bar because there's too many tables with groups of Thais that can be challenging to approach, it's still pretty damn easy.
#3 Mulligan's
Mulligan's, an Irish pub with live music, is a whole different beast than the first two on the list and it's significantly harder to pull girls here but the reward if you do so, is much, much greater.
The main reason for the increased difficulty is that Mulligan's attracts a very different girl than the Khao San Girl. The girls at Mulligan's are similar to girls you would meet in Thonglor. While this means they are less easy, it also means they are typically more beautiful and better dressed.
To bag one of these girls, you will need a different, less aggressive approach than at Golf Bar or 1986. Rather than making a bunch of eye contact and approaching and getting all touchy-feely, a more restrained chat-a-girl-up kind of approach works best here.
The saving grace of Mulligan's is that many of the girls here, unlike Thonglor, are just as into white guys as your normal Khao San Girl.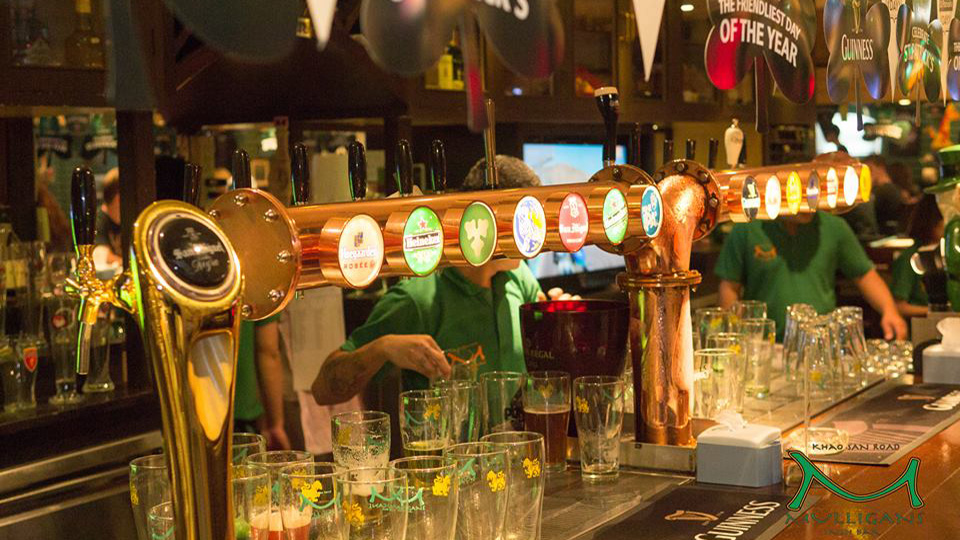 #4 The Club
The unfortunate thing about Golf Bar is that it closes at 2 am. The Club, on the other hand, stays open until 4 am and many of the girls who were at Golf Bar, now extremely shit-faced, migrate over to The Club when it starts to offer free entry.
This makes The Club, already a good place to pick up girls regardless, a really great place to find Thai girls to take home as the night winds down.
And it's mostly Khao San Girls in here as well, so chances to score are high.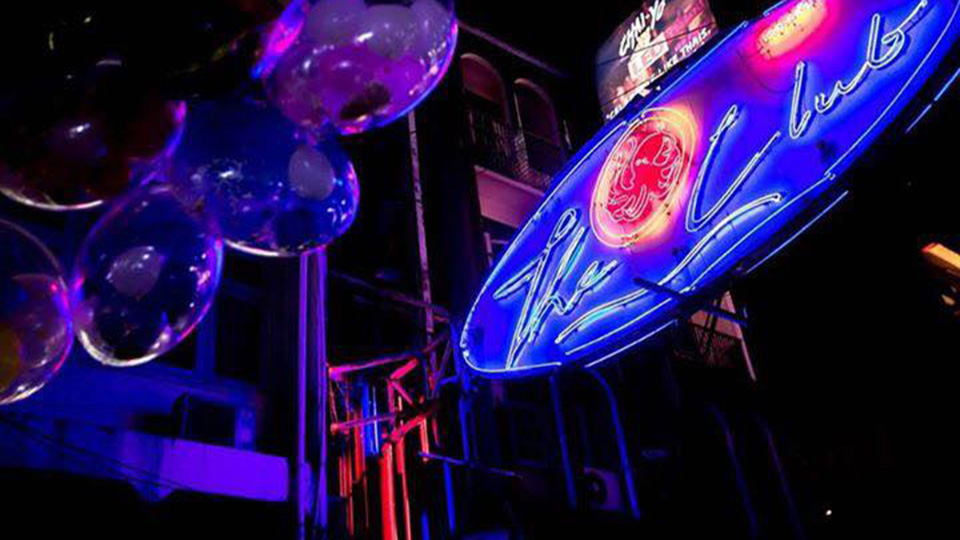 #5 Bucket Places
Khao San Road is littered with bucket stalls on the side of the road selling cheap 100-150 baht buckets that usually have 4 shots of some kind of shitty Thai liquor.
It's a bargain place to pregame and get drunk for the night, but it's also an awesome place to talk to girls early in the night as it's relatively quiet and most have communal seating.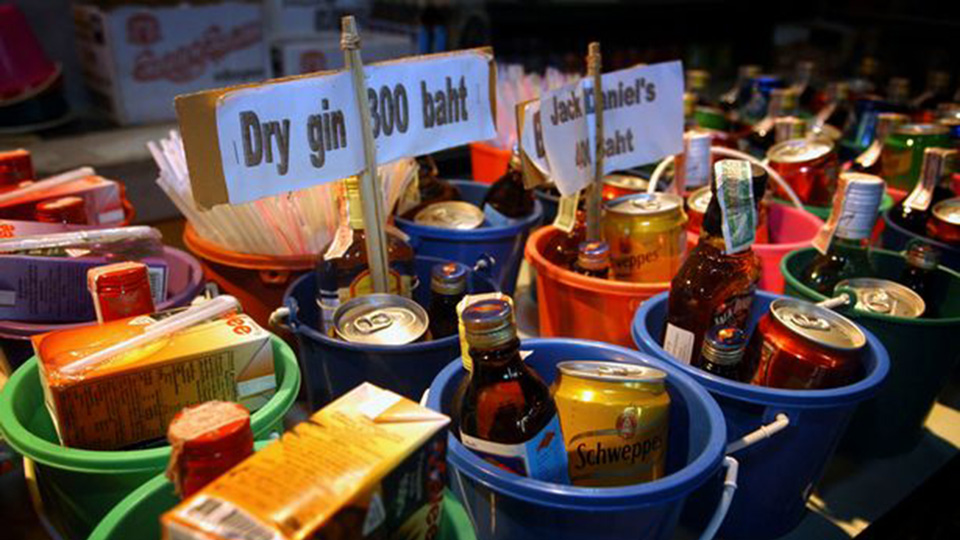 So the game plan here is pretty simple. Walk down the street and scope out the bucket places until you find one with a group of Thai girls with open seats next to them. Casually walk up, sit down, order a bucket, and start a conversation. Then head to the next place together. That easy.
Related Posts: