Nightclubs on Sukhumvit Road Bangkok
If you're looking for a night out on Sukhumvit then you havn't really experienced the nightlife in Bangkok until you've been to at least 3 of the following Night clubs in Bangkok. Bangkok night clubs have many different levels of sophistication and price so make sure you choose wisely. Places like the Bed Supperclub you'd better make an appointment and if you're after an easy lay then MIXX is probably the place for you, no matter what club you go to make it a night buy a bottle get a table and make the most of it.
Map of Night clubs on Sukhumvit Road Bangkok
BarSu Bangkok
Bring on your tux the BarSu Bangkok is for Big Wigs and Swinging Dicks. This is one of those establishments that have overpriced food that comes in small portions. But you know what if you can afford it do it because it's absolutely amazing. With drinks that you drink to enjoy and not to get sloshed this is the place to make higher end acquaintances.
 Bed Supperclub
For less than a price at an average nightclub in Las Vegas you can go to the five star Bed Supperclub in Bangkok at least for the experience, prepare for the night though you want to look sharp and any number of Tailors on Sukhumvit can make you look Badass. Would I party here every week? No. Once a month No. But when they have a DJ I like then this is where I'd want to party and only if i'm also going to eat there cause the food is amazing.
Titanium Bangkok
Titanium club and ice bar is a great place and definitely a pick for me, it's more like a hostess bar than a nightclub but people dance. They have some of the coolest theme nights which is when I recommend going for full effect. I really like the style of this place as well with the feature ice on the bar get's a little cramped later on in the night but then again what good club in Bangkok doesn't.
Glow Bangkok
Finally just a regular ol' nightclub in Bangkok. Glow Nightclub off Sukhumvit road is exactly what they say a NIGHTCLUB. Glow is for party people with a young crowd and really good music. Good mix of Thai's and farang I really enjoy this club for a true night clubbing experience in Bangkok then GO with GLOW!
Club Insanity Bangkok
Formerly Insomnia the Club Insanity is THE party place on sukhumvit available to all walks of life and anyone can enjoy this place. It's right off Sukhimvit close to the BTS Stations (check VIP map for location). If I only have a few days in Bangkok and only a night to go out I'd rather end up here than anywhere else. Dress right though don't be wearing flip flops here with socks that go up to your knees.
Q Bar
The Q Bar is a veteran of the Bangkok Night Club Scene if your just rocking up for the first time soon then you've missed years of fun parties. Don't need a bottle at this place, buy a few of those expensive cocktails because their big and their powerful. This is a good pre-party place. Mix of good girls and working girls it's an institution. You'll probably want to party on further though as it closes earlier than some of the after hour clubs in Bangkok.
Nana Liquid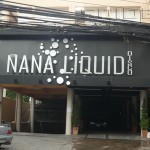 This place just never wants to die open and closed as many times as I've come to Thailand, but still if your looking for some meat this is the place to hunt. Can't get any closer to Nana Plaza either, not much dancing going on but a lot of grinding. You'll meet a lot of strange characters here not for the faint of heart and if your inclined to get ripped off easily try somewhere else first. But if your like me and just like to dive right into filth then this is the only place to swim.
Scratch Dog After Hours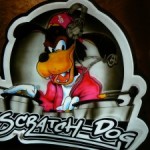 Talk about a hole in the wall Scratch Dog is an after hours club that stays open till about 5am if your stuck on where to go when your club shuts then this is the destination that your likely to head too. The crowd is very mixed and if your not accustomed to Bangkok Nightlife and your by yourself you'll feel a little uneasy, but it's safe and if it's late may as well check it out.
Couple of clubs not mentioned but are on or off sukhumvit are Levels, Bangkok Beat, Demo, and Bash.
This information should be up to date, if a club has closed or opened or maybe I just fooked up then please leave a comment below.
Related Posts: