Chiang Mai Meetup
It's actually been two years since my last public meetup, I don't normally do it but since I'm leaving Chiang Mai in a few months I think it's a good time. It also happens to be my mates Birthday, he owns the Angel Bar in the Loi Kroh boxing ring. Lots of local expats and businessmen around town will be down there I hope you can come.
Tomorrow Thursday 25th September 2014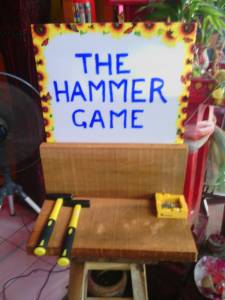 Of course there is a good reason to go as well. The Sausage King will be catering the event so that you can eat for free while you down cheap beers. There will be a raffle as well with your chance to win VIP membership to this website as well as a short time with one of the girls, and a free breakfast at The Sausage King! Hope to see you there Thursday 8pm.
The Angels bar is typically where I've been starting all my nights at, the beers are cheaper than any other place and a lot of local expats are beginning to start their night out there so it's been a good meet-up place before starting your night. I normally play a game of Hammer with someone in the bar before I pump myself and head elsewhere.
If you're not sure where the Loi Kroh Boxing ring here's a map.
Everyone is welcome it starts at 8pm and the raffle is drawn at 10pm. I hope to see you all there.
Related Posts: