Fake Thai Cop Rapes 13y/o Thai Girl
Big news of the day, and as I understand it this guy in the photo below dressed in a Thai Police uniform is driving along and waves over this lady and her two kids 11 and 13 also riding a scooter. The fake police officer tells the lady to follow him to the police station in the city and tells the 13y/o to get on his bike.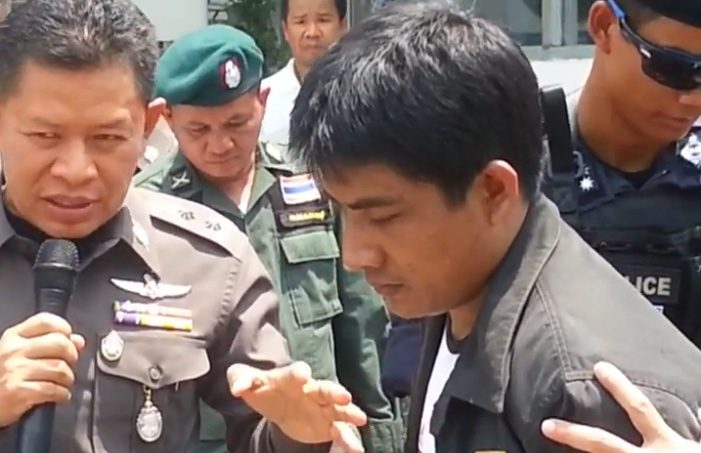 They drive off and the Fake Police officer loses the lady and then takes the girl to his house where he rapes her. Meanwhile the mom is at the police station and the police activated the GPS tracking on the young girls phone and went immediately to the residence of this guy and found the girl crying on the bed and the guy hiding in the bathroom.
This guy only just got out of jail last year and probably did this so he could go back in, what a scumbag hope they shoot him.
Related Posts: