Happy Birthday to the King of Thailand 2011
His Majesty King Bhumibol Adulyadej the Great was born on December 5, 1927 to Prince Mahidol of Songkhla and Mom Sangwan. His Majesty is the ninth King of the Chakri Dynasty and the longest-reigning monarch in the history of Thailand. The King commands great respect not only from Thai people but also from people all over the world, the longest reigning living monarch His Majesty King Bhumibol Adulyadej can be seen in nearly every home in Thailand with many people reserving a a sort of shrine in his honour.
Today is the Kings 84th birthday and the usual celebrations go on all over the country. It's mandatory that the bars close for the kings birthday so does any place that serves alcohol. Though that doesn't stop most people stocking up for the day before and getting wrecked today.
Bangkok typically has a great fireworks display near the kings residence while in Chiang Mai the big event is at the Royal Flora Ratchaphruek where in the evening they will set of fireworks and there will be a massive crowed of 10's of thousands of people.
It is the Kings birthday and since Thai people call him "father of the land" today is what we would normally call Fathers day in Thailand. So even though it's not fathers day back in your country give your father a call reconnect if necessary and celebrate today along with Thai people.
I think it's great how Thai people show so much affection and love for their King. I couldn't say that I have the same feelings towards the Queen of England even though the respect is there maybe it's because of all the crappy press you hear about her family, maybe things would be different if you could actually say similar things in Thailand about the royal family. For many reasons I like the idea that you can't because look how things have turned out in England with all the scandals in the tabloids treating the royal family like movie stars gone wild it's appalling.
Well with great respect happy birthday King Bhumibol Adulyadej may your health get better and live long to keep an eye over Thai people.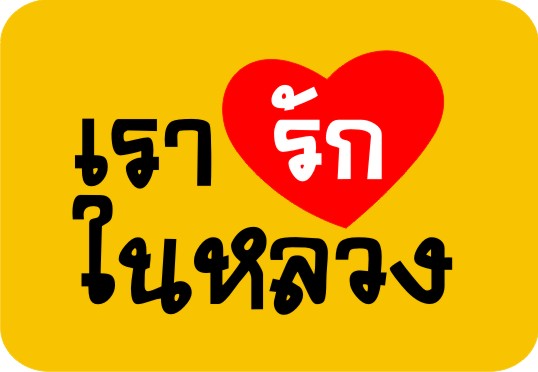 Related Posts: