3 Best Hotels For Sex in Thailand
---
RECOMMENDED:
The best Hotels in Bangkok
---
One thing most readers on my site are trying to find is where to find sex in Thailand. Well, after you find someone to have sex with, that begs the question you probably didn't think of, where do I take her? Also, something you probably didn't think of is being conveniently located to places you can find sex or massages. I have listed 3 of the best hotels in Bangkok and Pattaya for sex in Thailand. Dont forget to check out the Bangkok nightlife guide and the Pattaya nightlife guide before you book your trip!
Nana Hotel
Nana Hotel is the most obvious choice here. Everyone knows the world famous Nana Plaza, which is one of the premier locations in the world for shopping for sex. Located directly across the street from Nana Plaza is Nana Hotel. While Nana Hotel is far from the nicest hotel in Bangkok, it is one of the most, umm, friend friendly if you know what I mean. There are no questions asked here, and you don't have to worry about going far! No need for an expensive tuk tuk or taxi. Nana Hotel offers a swimming pool and a restaurant with 24 hour room service, guest rooms have AC, hairdryer, mini-fridge with complimentary water, cable TV and WiFi internet but not much else in terms of comfort. Another convenience is the Nana BTS station is short walk away.
Read More -->>
Penthouse Hotel Pattaya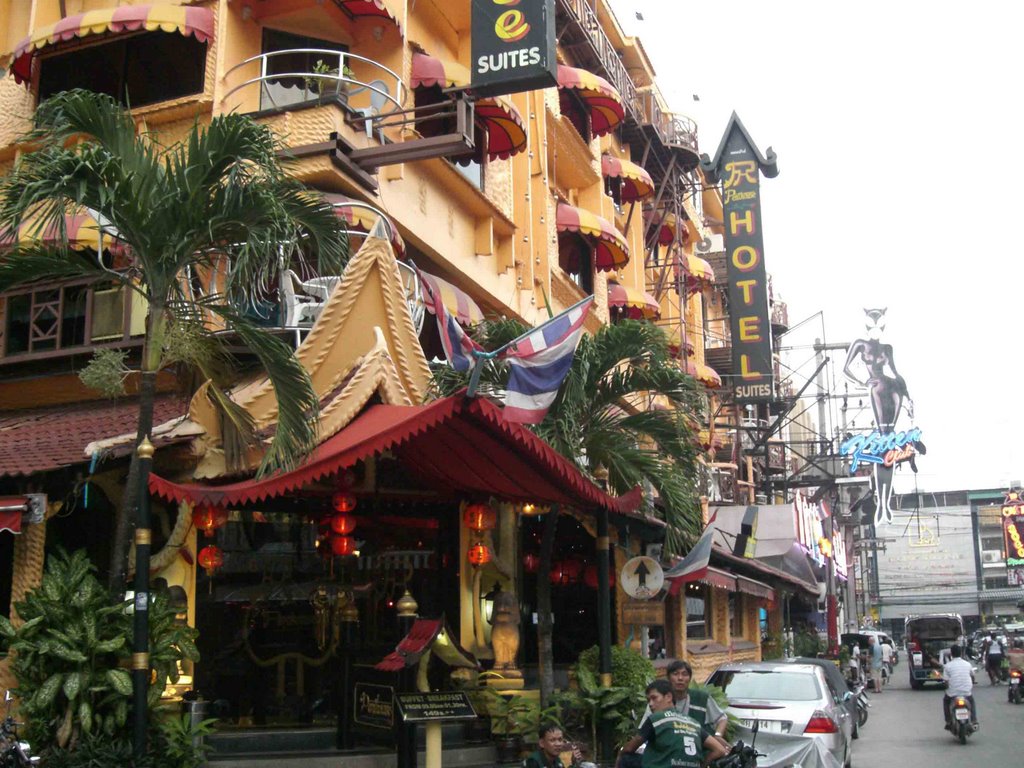 Another quite famous hotel, located in Pattaya is the Penthouse Hotel has the sexiest rooms in the city, made for sex the Penthouse hotel is often overlooked as it's in a soi that kinda gives people the creeps. It does however have some very interesting rooms that if your out to live your wildest sexual experience the Penthouse hotel in pattaya will at least give you the surroundings.  
Read More -->>
The Emerald Hotel
The Emerald Hotel might be a little less knows, but here is a VIP secret, it is located within walking distance to 3 of the best soapy massage parlors in Bangkok. So if the crowds of Nana or Pattaya are not your thing, or chatting up a bar girl and buying her drinks all night doesnt suit you, The Emerald Hotel might be right up your alley for some quick, clean fun. The Emerald Hotel has a great pool, very nice rooms, awesome international restaruants, a buffet, and its located right next to the Huai Kwang MRT station for easy access all over Bangkok.
Read More -->>
Related Posts: