How Facebook could make some real money!
Everyone is talking about the Facebook IPO and how the numbers are not making sense and as it is on paper right now if you bought into the hype and bought the shares at 38 bucks a pop your going to be feeling some pain for some time to come. The company only makes $5 a user in revenue! Sure it has 900 million users but no one is paying any money to use Facebook and if it did it would likely have 890million inactive users making the entire site mute.
I've been looking into it and pretty much 15% of their revenue comes from one company Zanga which has game apps running on their platform. But you can get games from anywhere so why just go to Facebook. I've played the games found them annoyingly addictive and ultimately stopped playing once they asked me to fork over some real cash. Sure it's got advertising which I've even used to get people to this site but really the way it's modeled now and everyone pretty much moving to the mobile version I don't see much growth in the advertising space.
So if Facebook is only earning 4 billion in revenue the guys who paid 38 dollars a share by my estimates will take 125 years to get their money back and that's only if they paid out their dividend. With only 200 million dollars profit a quarter it doesn't look good.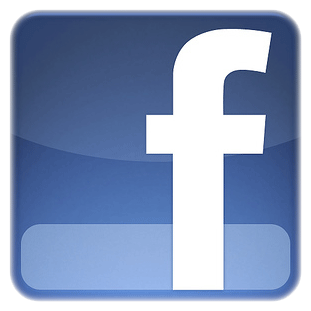 Now the company is public still doesn't mean things will change either, since Mark owns the majority voting shares he still has the right to run the company the way he damn well pleases he may be a tech whiz with a great idea but after 10 years of Facebook and almost a billion users you'd think the company would be making more money than that huh. Clearly he's no Warren Buffet.
So without bashing Mark any further how is Facebook going to make more money, it's certainly not going to do it the way it currently is and since this is my field of expertise let me tell you how Facebook could make more money if it tried.
Start selling things!
The only way to make money online is to sell something, the only thing Facebook really has to sell now is games and honestly I'd rather be playing a Playstation then sitting there building farms on Facebook, the whole thing is a fad and people get bored. Facebook will soon have the whole planet on it so what it needs to do now is capitalize on all those visits and get them to buy something and get a commission. Think about how much revenue they could generate if they actually built out an Amazon or Ebay and integrated into Facebook, replace those crappy ads with links to products that you are actually interested in, if I wrote on my status that I wanted to go to Bangkok then put a damn affiliate link to hotels in Bangkok! If I'm not feeling well then show me an affiliate link to some online medical store that has just the right thing I need. If I said I wish i were rich then send me to some get quick rich scheme that some dube is going to buy!
Facebook has more users than any other site online except maybe Google and if they actually started selling things I'd go to Google even less! Thing is right now I can open up a page which I have done so for this site but if someone finds me through Facebook they come to my site buy my products and Facebook get's nothing! That's right nothing! If Facebook allowed me to promote my products and sell them through Facebook then they'd be getting a cut. If they allowed other people to do the same and gave me a commission then I'd be sending people again back to Facebook. That's exactly how Amazon makes it's money so why won't Facebook do the same!
Amazon will likely do 10 times the revenue that Facebook will this year but Facebook has the potential to do 10 times the revenue that Amazon does if it only started selling something. I always need a new gadget or computer but I don't need to play games or click on ads in Facebook. We'll see what they do in the end but honestly if they don't have a plan soon those $38 shares will soon be worth $4!
Related Posts: