More Thai School Girls Fighting
I'm pretty sure that Thai girls fight way more than Thai guys and as far as I can see on YouTube this couldn't be more true. I did searches in Thai language to find videos of Thai people beating each other up. While most of the big brawls were hooligans on Songkrhan in Bangkok the rest were all Thai school girls fighting each other and ripping out each other hair. I'll tell you what though Thai girls definitely know how to kick!


This first video of Thai school girls fighting looks like it was taken out in the sticks judging from the dirt road. I love how after getting smacked this girl just fights her tears to look unfazed but definitely she is shaken.

The fat chick here looks like she's been doing a bit of Muay Thai. Turn off the sound on this video it's annoying.

The two young Thai girls here end up half naked in their first professional fight 😉


It's just weired that no one tries to stop these fights. Clearly the two opponents in this video are evenly matched.

This is a classroom fight and while not clear it is clear that it's a very uneven fight and the small girl has no chance against this larger girl.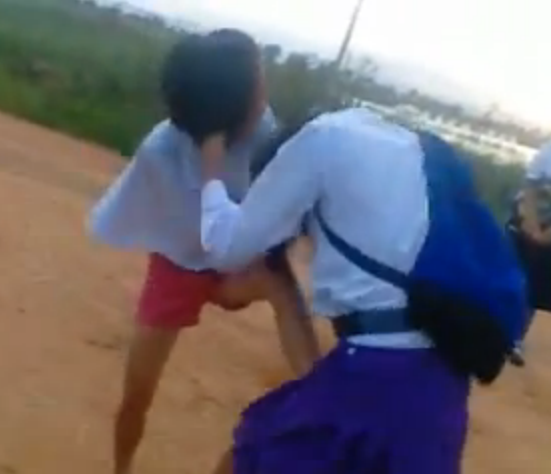 Related Posts: