Stay away from Isaan Girls
Anytime I have a conversation with a girl from Isaan well it normally lasts about 5 minutes before I'm over it already. I know many of you guys have married some Isaan girls and I don't mean this post with any disrespect at all. Actually one of my best mates married a lovely Isaan girl who is honest educated and has a great family. But let's be honest here and say that the chances of that happening to the majority of guys out there is very slim.
I got a very disturbing email from an acquaintance of mine yesterday basically he's crying in the email how he lost 3million baht to this Isaan girl who he had loved. He had bought her land a farm and built a new house for his misses, he could only come here a month out of the year but he was doing everything he can to make sure she and her family were happy. He lost his job about 6months ago and couldn't send any more money for the time being not that they needed much now anyway they had a profitable farm going. He comes over last week and she tells him to basically piss off. Heartbroken he reached out to me but I couldn't say anything but I told you so.
Now you'd think you find a great girl pull her and her family out of poverty that they would like treat you like a king right? Well a decent person would but in the eyes of many an Isaan girl your just a meal ticket until you stop buying meals. My mate in this case was taking care of her and her family for years and by the time he has a problem they are nowhere to be found, what kind of cruel and evil person does that to a guy.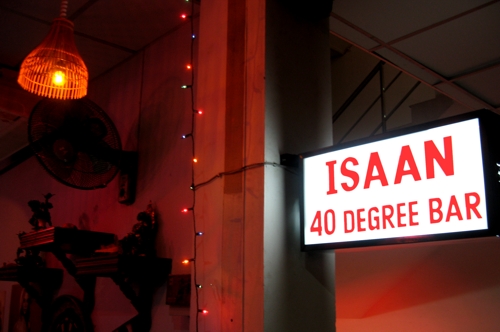 This isn't a unique case either guys, I literally know 100's of guys who have been duped by Isaan girls their large mouths wide cheekbones and dark skin seem to be favored by foreigners coming to Thailand but I honestly think the reason for this is because they are so forward. See a white babydoll Chiang Mai girl won't walk up to you in the bar! You actually have to work for it but you won't even get there because these Isaan girls will already be all over you.
The majority of Isaan girls all want one thing, they want to take care of their Mom Dad and extended family. They probably have younger brothers or sisters that are going to school and they want the best for them. The problem is this is their main motivation for trying to find a foreigner. When you meet a Thai girl ask her why she likes foreigners most of the time they will be straight up about it "I want someone take care me and my family". When a girl says that to you it's best just to walk away. Doesn't matter how much you like her there are a million girls just like her out there who have a different answer, like "because Thai girls are bad news to me I want try Farang". The difference here is the "Take care me" girl is only motivated my money and as soon as you can't take care of her and her family she no longer has a reason to be with you. The "Thai man is bad" girl is motivated by love and affection and as long as you take care of her heart she will love you forever.
So like the title says stay away from Isaan girls, the majority are lies, cheaters, and whores. But if you honestly do like the Isaan look and you think you've found a great girl I urge you dearly to do the "Am I going to screw you over test".
The Will My Isaan Girl Screw Me Over Test
Start giving your Isaan girlfriend money to give to her parents. Make it a decent amount say 10,000 baht a month. Do this for 4 months as well as take care of her as well. Say you need to leave the country for 3 weeks and basically go on a holiday. After 1 week say that you have had some problems you've lost all your money but you still love her tell her she can stay in the apartment since it's a 6 months lease but you won't be back for another 6months. Don't call her for a week and ask a mate to check  in on her see where she's going who she is with. If she's not screwing around then come back abruptly and say that you've come back and that you need to get a teaching job or something and she needs to get a job now to help you pay for the certificate. If she complains kick her out, if she is enthusiastic to help you out you've got a keeper. Week later say you've got some of your money back cut the payments down to 3-5 thousand keep her old folks happy and enjoy the rest of you're life.
But whatever you do don't ever and I mean this ever put anything in her or her families names. Don't buy a car or bike or nothing in her name, no such thing as child support or alimony here guys what is your is yours sell it and put it in the bank. Police can't search bank records without a court order but like I tell people keep your money in the cloud and send it to your Thai bank account like a monthly payment.
You can avoid all this trouble though with what I said is stay away from Isaan girls have your fun with them when you want but don't go giving them the farm!
Related Posts: