A New Zealand man dies after having sex with two prostitutes in Phuket
Well here's a sad story for a guy who comes all the way to Thailand get's two pretty girls from the bar then ends up dieing after shagging them both. Maybe the threesome was too much for this guy, or maybe it was the viagra they found in his room I don't know but the guy is only 30 years old a year younger than me, now that's just not right. At least the poor guy went out with a bang and if it were me, that's exactly how I'd want to go out being shaged by two girls!

A NEW Zealand man has died after a reported sex romp with two Thai prostitutes.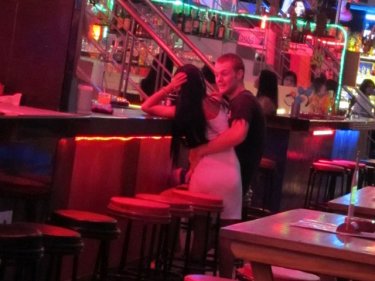 The man, in Thailand to mark the anniversary of a friend's death in the Boxing Day tsunami seven years ago, was found dead in a Phuket guesthouse, according to local police.
A friend of the 30-year-old discovered his body yesterday morning, the Phuket Wan Tourism News reported local police as saying.

The website, in a story headlined "Phuket tourist mourns tsunami friend, has sex with two Patong bar hostesses, and dies", quotes a local police spokesman saying the dead man had taken two prostitutes back to his room at the Keeta Guesthouse at Patong Beach the night before.
Lieutenant Jakapong said the dead man was overweight and may have had health issues.
The police officer told the newspaper the dead man and another 29-year-old New Zealander had attended a candles in the sand "Light Up Phuket" ceremony at Patong Beach on the anniversary of 2004 tsunami before the pair went out on the town after the ceremony.
"The man told his friend that both girls were beautiful so he decided to take both back to his room," Lt Jakapong said. "We found two used condoms and a sex stimulant in the man's room."
The prostitutes were not in the room when the body was found, Lt Jakapong said.
New Zealand's Ministry of Foreign Affairs and Trade said it had not been approached for consular assistance but was making inquiries.
Related Posts: