Complete Guide to Gentlemen's clubs in Bangkok (Bangkok Coyote Clubs)
If you hate night clubs then a gentlemen's club in Bangkok might be just the thing to change your mind. There are dozens of coyote clubs in Bangkok and at these kinds of places you feel like your at a nightclub but your not. If your in a Bangkok gentlemen's club your about where most guys wish they could be every night. There is something about girls wearing barely anything music, strip shows and coyote dancers that will never get old.



Now I know many guys out there may have come to Thailand a hundred times yet still have never set foot in a Gentlemen's club. The main reason is usually price. If your alone it can be quite expensive and you've heard horror stories about people getting 60,000 bills at the end of the night. So read the guide to pricing a night at gentlemen's clubs in Thailand. I think your missing out so here is a list of places in Bangkok you can go to a coyote club.
This list of Gentlemen's clubs is not in any particular order but I'd recommend any of them. But if you do go to any of these clubs please come back here and comment let us know how it was and how much you spent.
Well if I was going to start anywhere with the gentlmen's clubs in Bangkok I'd have to start with the Pimp. The Pimp in Bangkok is was of those places that you really will never forget. This is one of the most popular coyote clubs in all of Thailand. I recommend going on a night WITHOUT a promotion on because this place gets super busy.
Membership 20,000 for 12 bottles
Drinks are 270 members and 330 non members.
Website The Pimp Bangkok: http://www.thepimpbangkok.com
FaceBook The Pimp Bangkok: http://www.facebook.com/ThePimpBangkok
What I like about the Maiake club is the range of membership options they have. You can join in for as little as 10,000 which gets you 7 bottles of red label (my favourite) so it's a pretty good deal. The girls are very friendly here but not the glamors I've seen at other places which probably explains why it's cheaper. The private rooms are cool but will cost you a bottle or two. Unfortunately the girls drinks are timed at 1 drink per 40 min. So basically you pay the girl 500 baht an hour to be with you.
Website ไม้เอก กทม: http://www.maiake.com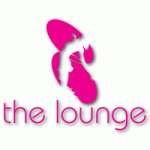 The lounge coyote club has the best setup in my mind. Kind of reminds me of the star wars bar on sukhumvit but of course a lot more class. The girls sit around in a circle in the middle of the club so you can always see the available girls. Other clubs push girls on you that you don't want this place has a very cool vibe. Right near the Poseidon club in Bangkok very easy to find. This place has been around for over a decade and has a very good following.
Website The Lounge Bangkok: http://www.thonburiplaza.com
I've never been to this place and probably will never go because their membership is for Black label only and I prefer Red Label. Cheapest membership is 20,000 and that's for 9 bottles. They have a pool and a good looking bar but the place just seems to swank for me lots of suits go here which probably explains that. If you have some Thai friends who are swinging dicks then take them here they'll probably fit right in.
Website Exotica Bangkok: http://www.exoticabangkok.com
This place has some really good vibes, the pr girls arn't as friendly as the coyote girls so make sure you pick and ask for the right ones. This place if you don't get the membership it get's costly because non-member have to pay for mixers which are 100 baht a pop. So membership is worth it at 20,000 baht. This gets you 12 bottles of Black and drinks for the girls are 270 each. They do time them so it's worth getting a drink every 40 minutes or so.
Website Neverland Bangkok: http://www.neverlandbangkok.com
The Big Apple coyote club in Bangkok is a great starter club for those who have never been to a gentlemen's club before or are worried about pricing with memberships. The Big Apple has a very cheap starter membership package that starts at 5000 baht that includes 3 bottles of red and drinks are reasonable. This place doesn't get a huge crowd so wonder in for a good night out with the boys.
Website Big Apple Bangkok: http://www.bigapplepub.com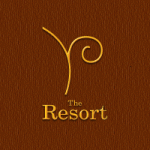 I don't understand why this place hasn't gone under yet, there's hardly anyone ever there, it looks old and the girls are on average. They only sell black label and the membership and when I went last time they tried to charge me for drinks I didn't even have so if your thinking about going to this place think again. Try elsewhere this place sucks ass not recommended at all but I thought I'd list it anyway, maybe it was just a bad night.
Webiste The Resort Bangkok: http://www.theresortclub.com
This is another great starter club with membership from only 5000 baht. For that you get 3 1 litre Ballentine which isn't a bad drink it's kind of like Red Label. Mixers are free and the girls ask for 280 per drink I don't think there was a time limit but you know you just keep buying drinks so whatever. The girl normally doesn't go past 7 drinks before she's throwing up in the bathroom anyway. There are so many girls in this place it's gotta be like 3 to 1.
Website Beauty Club Bangkok: http://www.kachood.net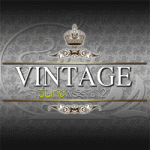 This place is one of the best value for money gentlemen's clubs in all of Bangkok. Sure the membership is 10,000 and you only get 4 bottles but it is hennessey and with the membership girls drinks are only 250 baht. They have these really cool long lounge chairs that when you lay on them the girls get right up on you. Man it's a great place Thailand don't you think? Try the Vintage you will not be disappointed.
Website Vintage Bangkok: http://www.facebook.com/thevintage.clubs
This place is very Thai and you're likely to be the only foreigner in there though they do get a few white guys in now and then. The girls don't speak English but that's cool they know how to have a good time. Prices are reasonable but the music is super load so don't sit anywhere near the stage or the DJ box. Kinda puts me off going to the place because of this but I'm a sucker for a good time. This place is very popular with the Thai crowd which makes me think that it's probably a good deal.
Website for Rao Sena Bangkok: http://www.raolounge.com
The model club in Bangkok is a relatively new gentlemen's club but they have been hard at work marketing through FaceBook. I've been seeing girls pop up from everywhere showing a little something wearing their logo and such. They are doing a good job on the online world and their club is unreal. I don't know about age limits in the place because the PR girls I had sit with me were 16 and 17!! Nice. Definitely check this place out.
Website Model Club Bangkok: http://www.modelclubbangkok.com
The newest coyote club in Bangkok has just opened up called The Club. It's going to take a while before this place really get's going if ever. I'm not so sure about it. Construction was pretty quick and I havn't actually been yet so if someone goes let me know how it goes. It might be the only place in Bangkok that has real go-go dancers that know how to swing on a pole so it does have potential. Price, take the credit card!
Website The Club Bangkok: http://www.facebook.com/theclubbangkok
This coyote club probably has the best show of all the gentlemen's clubs in Thailand. I've seen the girls topless here and a lot of girls here have the implants. I think it's got to do with the management at this place I can't explain it otherwise. The girls are always wearing just underwear at this coyote club. Definitely worth the 240 baht per 40 min of their time. This place is probably in my top 5 of best coyote clubs in Bangkok.
Website to เรา Srinakarin Bangkok: http://www.raolounge.com
Getting bored of the same old Thai coyote clubs? Why not go further east and try some Russians! Yes that's right the biggest and best Russian gentlemen's club is now in Bangkok and goes by the name White Lioness. Appropriate name I think too. Just watch your wallet in this place. More like a place for Bankers than your average tourist to Bangkok. Girl drinks are 800 baht a beer will cost 400 and depending on who you are there is a 1000 baht cover charge get's you a drink. Honestly I don't think it's worth it at all but hey something different to try if you get bored.
White Lioness Bangkok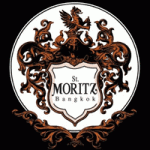 If you ever wanted to enter the world of the Thai elite then you couldn't go past the St Moritz coyote club in Bangkok. Girl drinks for members are a whopping 360 baht and they slam them down quick! The who's who of Thai men in Bangkok come here to play. The girls are outstanding and i'm not just saying this. The shows are great they often have Thai superstars coming to sing at the club it really is a place you can have a great night out. Recommended 5 stars!
Website St Moritz Bangkok: http://www.stmoritzbangkok.com
This is one very busy coyote club. They have a cheap membership price of 10,000 baht which get's you six bottles of black. No choice to go to the karaoke room which basically gives you private access to the girl. I'd only use that if the girl had agreed to do something extra you know what I mean. Really if you don't speak Thai at all this place is going to suck. You'll have to come early to get the best girls the best girls are normally already reserved.
Website Sky Lady Club Bangkok: http://www.skyladyclub.com
Recently opened in 2011 and just like The Sky lounge this very Thai place holds lots of Thai superstars who come to play here. The girls here are great but the place gets really busy on member nights. Member prices are pretty reasonable with a starter package of 10,000 baht for 6 bottles of Black. I don't know why they all have to sell black how bout some Captain Morgans or vodka. They do pretty good cocktails here that are very strong and the girl drinks are real alcohol. Loosens up the girls I guess.
Website The Sky 2 Bangkok: http://www.thesky2bkk.com
How much would a typical night out at a Gentlmen's club cost
Doesn't matter if you have membership to the G clubs or not costing should be about the same. You should be able to go to any one of these places (with the exception for maybe the Russian and St Moritz) and spend about 5000 baht per head that's without going crazy. Go a bit crazy and you might spend about 10,000. That said I would always take about 10,000 baht for the night because you never know what happens in a big city like Bangkok. And if your lucky you'll get a girl that wants to go home with you.
One thing I'll say about the G clubs is they are really good value for money. I'll give you an example. Say you got a membership at the St Moritz and you get 12 bottles. You go to it once a month and you go on a day when they have a special show like a singer entertainer blah blah blah. These are really fun nights you don't just pay money to stare at barely clothed Thai girls who obviously can't dance. This kind of place the girls are entertainers and actually entertain you instead of waiting around to be picked up and taken home. Now you have one bottle of black every month at the club which between 2 people is plenty. Say you buy the girl 4 drinks over 3 hours costs you 1440 baht your mate pays for half the bottle which you now get the bottle for 1200 baht. So you've just had an awesome night out saw live show real coyote dancers that know what they are doing and had a super hot girl accompanying you, total cost 2600 baht. Now for the same amount of money a the Nana go-go's you would have 8 beers and 4 girl drinks it would cost you the same or more and it wouldn't be half as entertaining.
If you are worried about the cost of coyote and gentlemen's clubs in Bangkok then you should read the guide to pricing a night at a gentlemen's club in Thailand. In the guide you'll find out how to save money and not get scammed.
PS I won't have a map of all these gentlemens clubs until mid 2012 because I got taxis to them and now can't remember where they are. Thai people suck with directions so I have to go to them all over again at which point i'll come back here and add the map.
Related Posts: