Inside the Amada Curtain Hotel in Chiang Mai Land
Looking for a private place to take a girl to that doesn't cost too much. Then why not check out the Amada Curtain hotel in Chiang Mai Land. It's cheap, clean, and easy to get to.
I've been to a lot of hotels in Chiang Mai now that rent the room by the hour. These hotels are called ม่านรูด Marn Rood which basically means a roller curtain, you know one of these curtains you can pull up and down. How it works is you drive into the driveway of the room that you want to stay in park the car and walk straight into the room. There's no checking in or embarrassing looks from the staff. If your on a motorbike there's no helping but being scene but if your in a car you get more privacy.
I took a little trinket to the Amada Curtain hotel which is located at Chiang Mai Land about 5 minutes from the night bazaar. The map of Amada is below.
Each of the rooms at the Amada is different but for some reason i keep making the mistake and going to the same room each time. The room is ok but there are better ones. In fact the Amada has really good swinger rooms. I say swinger room because you can park two cars and inside the room there are two private rooms plus an entertainment area.
You won't find any blankets at this hotel though, it's not the place you stay over night. They only want to rent you the room by the hour. Perfect in most cases. Watch the clock though because you stay one minute over the hour and they charge you an extra 70 baht.
What I like about the Amada is the big hot tubs they have, unfortunately my camera is broken so I didn't get the best photo's but as soon as you get into the room run the bath because it takes a while to fill up.
Rates are 180 baht per hour and 70 baht per hour after that. If your like me and live in an apartment without a bubble bath then this kind of short time hotel is awesome just to go soak in the tub. If you havn't tried a curtain hotel then your missing out.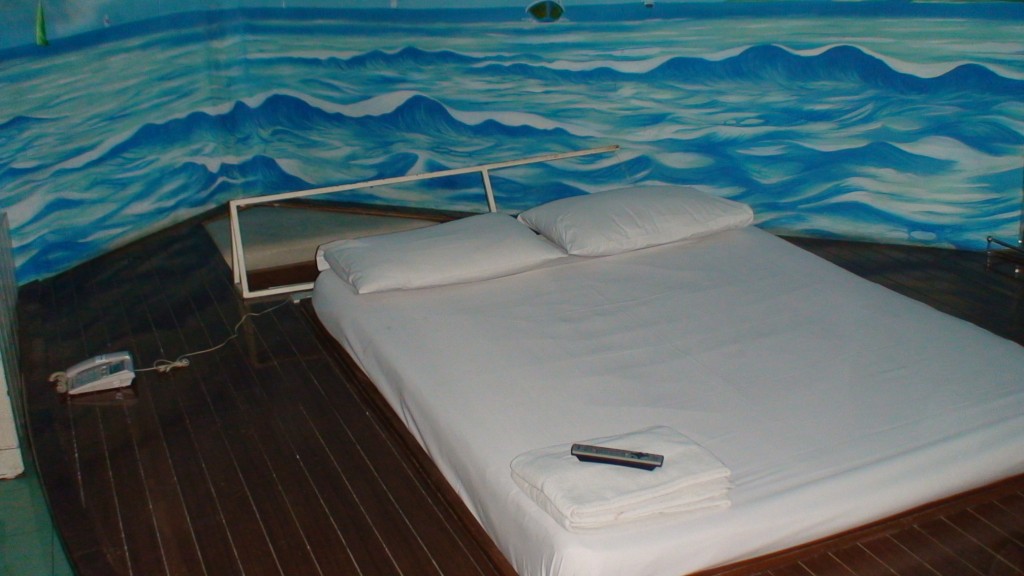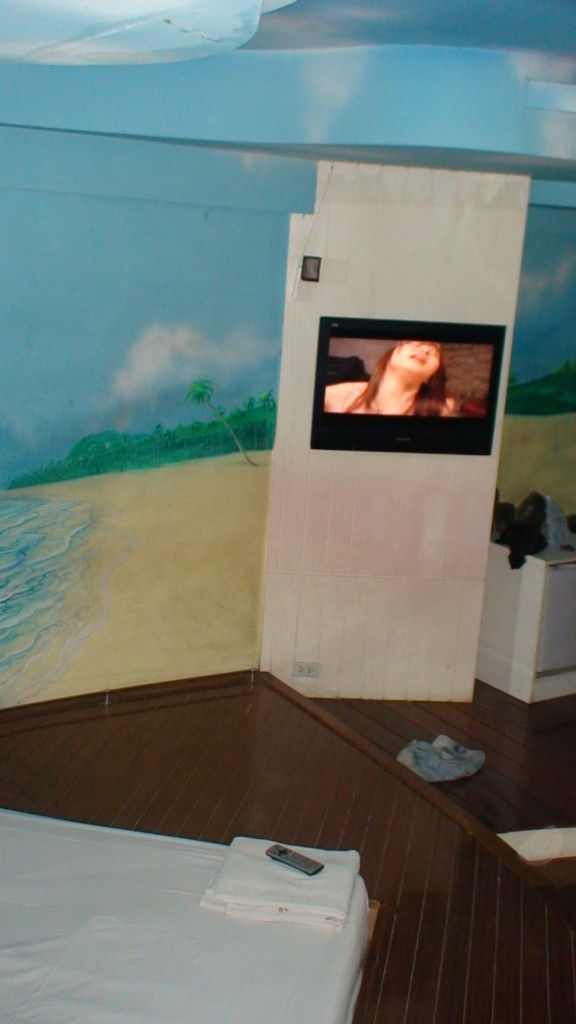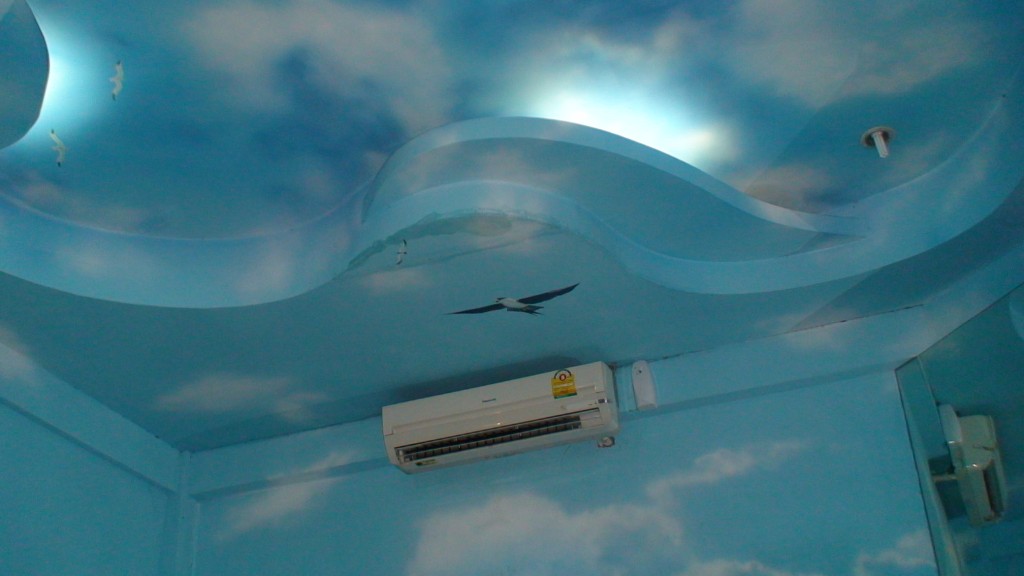 Don't be shocked if you walk into these curtain hotels and find Porn playing on the TV, that's how they do it. Unfortunately they don't play the best flicks though, mostly Korean and Japanese flicks, which i'm not a fan of because the girls always look like there in pain or something, their just weired, for the most part i just turn the TV off.
Map to the Amada Curtain Hotel in Chiang Mai Land

View Amada Curtain Hotel Chiang Mai Land in a larger map
Related Posts: