KTM Thailand Price Guide 2013
Don't be surprised if you've never heard of KTM in Thailand. It's not exactly a popular road bike among Thais but these are very popular for supermoto fans. The problem with KTM Thailand is they only have stock of  a few of the models. KTM in Austria has dozens more models even small 125 CC I'm told you can pretty much order whatever you want. But expect long delays.

KTM isn't cheap, and probably not a bike many would consider riding here and over the next few days i'll release the details and price guides from other bike companies like Honda Kawasaki and Ducati. KTM is expensive and not just because it's imported. In fact all their bikes are imported from Austria however the little 200 cc bike which I've taken some photos of is made in India. If it's made in India it's still 200k baht this is because it uses high quality pieces.
Price Guide for KTM Bikes in Thailand 2013
Personally I like the look of the naked bikes and the the small 200 would be perfect around the city. I went for a quick spin on the 200 because the Duke 690 was sold out (it's a cool looking bike). I was surprised by the weight was only 130kg so it was light enough and small enough to get around traffic in the city.
When you look at the price difference between other bikes in it's class you're probably never going to buy it because you don't' get as much bang for your buck but for supermoto fans should be pleased there's now a dealership in Chiang Mai.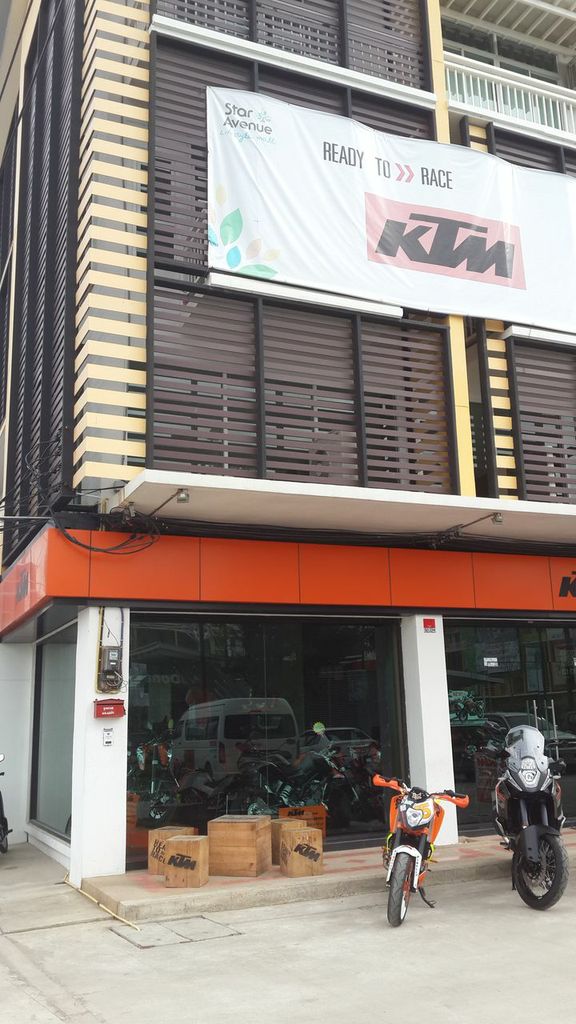 Related Posts: