Brothels in Chiang Mai
Probably one of the most anticipated posts of all time on this blog the complete list of every massage parlor and Brothel in Chiang Mai. While people think the sex scene in Chiang Mai is limited to Loi Kroh road after viewing this list you'll KNOW otherwise. I've included a Google map of every location as well. Since Chiang Mai has the street view you can get right up close to see exactly where you are going. Some of these places though are quite new and you won't see the 3D view but the locations are accurate. Any mistakes please let me know. I've included phone numbers where I could so make sure you take the number with you in the event you can't find the location.
Map of Massage Parlors and Brothels in Chiang Mai

View Massage shops chiang mai in a larger map
Massage Parlors
Not sure what a massage is? You're not alone. Think of it like this, massage with a happy ending. In all cases you shower with the girl before and after. Headjobs are extra and some places and only some girls do sex. It's best to book the girl you want in advance because most of these places only have a few decent girls working. Prices are not cheap like Loi Kroh road but the girls are 10 times better looking. Another tip is to go to a massage parlor between 3pm and 8pm this is when the majority of girls will be working.
I posted some questions on my facebook about the cost of these places. Some if not many people think they are a rip off. I don't and I tell you why, if you ask for a handjob or smoke on Loi Kroh road you'll get it for 500 baht. And you'll kinda think that's a deal but it's also a rip. For a few extra hundred baht and up to 1000 baht more you can have a Chiang Mai with a decent body rubbing you down naked with some oil. Showering twice. Is it really a real comparison?
EZ' Spa
Probably my favorite place, they have a lot of girls and every month they seem to get a new girl in there. Prices are cheap and most are full service. Right near Harem this is one of the better places.
Maya
One of the newest massage shops in Chiang Mai opened only a few months now but already has a big following. Some of the best looking girls can be found here but again you may need to book ahead for the right girl.
Fang VIP membership club
Some of the girls in here look good, but when they take their clothes off they may not have the best body. My mate gave this place a 5/10 rating but they are cheaper than the other places. Two girls cost 1800 baht with 500 baht more to smoke.
ลิลลา
One of the strangest places I've ever been to in Thailand. It's some guys house who has 10-15 girls on rotation which each girl accepting something different. Without the map you'll sure to be lost. There are a few good looking girls but don't go too late there will be no choice. Different days also has different girls.
Valentines
When we went in there there was only a 3 girls available but one of the girls was probably the best looking girls i've seen in all the massage shops in Chiang Mai. Prices currently start at 1500 baht and the rooms are very nice. But I personally don't see the value since other places like ลิลลา are cheaper.
Pretty Club
087-1799000 - Open Midday to 11pm
When this place opened I was skeptical about the joint, deep in a back soi that's almost impossible to find and a bit intimidating as it looks like someones house but it's grown on me and now they have a good set of girls that know what they are doing. It's not that expensive either for 599 baht you can finish, for 999 baht you get the B2B. B2B is them naked helping you finish.
Harem
087 1748583
One of the oldest and long standing massage shops in Chiang Mai concidered by many to be a soapy massage however it's still just a spa. They do have many options and their best option being B2B including sex. Though the girls that do sex don't expect a good massage in fact I wouldn't think any of these places have a good massage option.
Absolute Paradise
089-559-2730
Another very strange place, these places are so hidden it's hard to imagine how they even get any business. Even though this one is not hard to find it is kinda hidden down a road you probably wouldn't normally go down. This is probably my favorite of the lot, and they have many thin CM girls. The following pictures speak for themselves.
Some of the girls at Absolute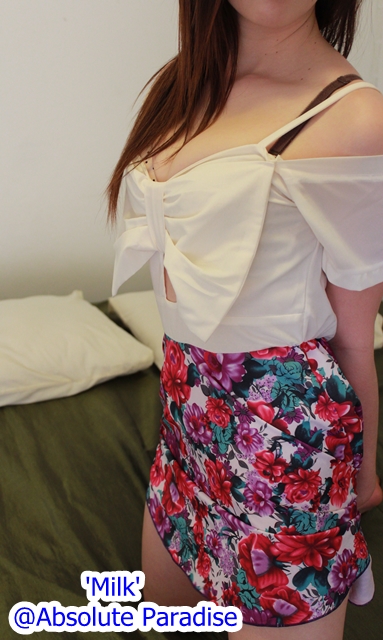 Brothels
Not exactly everyones cup of tea Brothels in Chiang Mai are very Thai style and it's likely you might not even have luck at them if you don't speak Thai. The girls just think it's too much of a problem. The 99 club in Santitum is one example and the girls seem to not go with the older gentlemen especially if you are large. But that's OK the brothels down near the night bazaar are Farang friendly and roughly the same price.
Glass window brothel
I'm not sure why noone can find this place it's the only place on the road with very dark tinted windows, check out the google map in street view and you'll see it clear as a whistle. Lots of chinese and hill tribe girls prices start at 1200 baht all are takeaway.
99 Santitum
Probably the best brothel in Chiang Mai for easy and friendliness. They don't always accept farang and they prefer you speak Thai well enough. All in it's gonna cost 1400 baht including the room. Come around 9-10pm for the best selection.
Downstairs brothel (Roong Fah Karaoke)
Lots of attitude in this place and lots of girls don't even go with Farang. I've always had trouble getting a girl in here while others have no problem at all.
There is a couple of brothels across from the fire station in santitum, used to be good but not anymore. I no longer recommend you go, but for 500-700 baht you can get 20 minutes to bang a girl from Burma.
20/20 Karaoke
This is still the busiest karaoke house in Chiang Mai and for one reason only. The girls come out in two different groups. One group are pr girls the others can work pr or as a take home prostitute. The girls are typically from the country with most having Thai as their second language. Not much English going on but the girls are favorable to foreigners if you have a bit of Thai. Prices have gone up significantly but every girl has different prices so tell the server what you want. They also have the biggest selection of girls. My tip is to get there between 8pm and 9pm.
Old Wives Club
This place has been around forever, and it shows. The older guy seems to enjoy himself more never seen any young people in there. The most amazing thing about this place is it's just off Nimmanheimen road. Fashionable young and hip the area and right in the middle of it is this little Thai home style brothel. Only in Thailand and only in Chiang Mai.
Soapy Massage Parlors
While I've already done this post before of the soapy massage parlors in Chiang Mai i'll include it here again so that it's all in one place.
For a good soapie massage honestly these days you have to show up at the right times either at 1pm or after 6pm. Soapie massages are hit and miss and depends on what times the better looking girls are going. If you want to do soapy massage have a look at all the options first before deciding. There is no pressure in Chiang Mai to buy a drink if you don't sit down. Stand up survey things first before you decide.
Phucome Hotel
Still not doing so good, last time i went in there with a mage there were maybe 4 ladies in their 40's. Anything improves I'll let you know.
Celeb@CNX
Rated my favourite soapy massage parlour in Chiang Mai, the place is quiet and efficiant and there is really no pressure or scams going on if you walk in or drive your scooter there. Prices fixed at 1650.
Ping Payom
This place as a good selection of girls, not the A grades you might find in Bangkok but some are real firecrackers.
Sayuri
Still the busiest soapy massage parlor in town. They have a great selection of girls. In the evenings there are busloads of guys it can get hectic.
Related Posts: