Why I like Thai University Girls
I've dated university girls from several countries now and I'd have to say that USA girls are the most fun and adventurous but the Thai University girls are on top of the list because of one reason, the Uniform. Thai's wear uniforms for all levels of schooling and pretty much any customer service related industry except for bars and restaurants. Expensive restaurants may have a uniform but many restaurants don't wear uniforms unless she's the Pretty girl which can be annoying when trying to figure out how to order, but back to the topic, the Thai university uniform and the petite body of a Thai university student is what really excites me.
I'm proud to say that 80% of the girls I've had in the past 3 years were all aged 18-21.
Here's 5 reasons why I like Thai University Girls
They wear the uniform! I hope they never change this!
They are on average thinner than women with jobs. I like thin girls
Much more open to threesomes than older chicks. You know this is the most important
They have little money. Great for sponsorships
Some people have a hard time understanding relationships where the male is significantly older (decades),"what do they have in common" is a question you'll hear a lot and the answer is pretty simple. Not much at all. If a 45 year old wants to date a 19y/o Thai university girl then I see nothing wrong with that. In fact just a quick look on Thai Cupid and you'll find thousands of girls in their late teens with profile titles like "seeking Farang man 30-50". Most guys wet dream! Do most guys care if they have anything in common? No. And that's fine because in most relationships whether they are close to each others age or not there's always compromise. If you want to have common interests then find a girl you work with.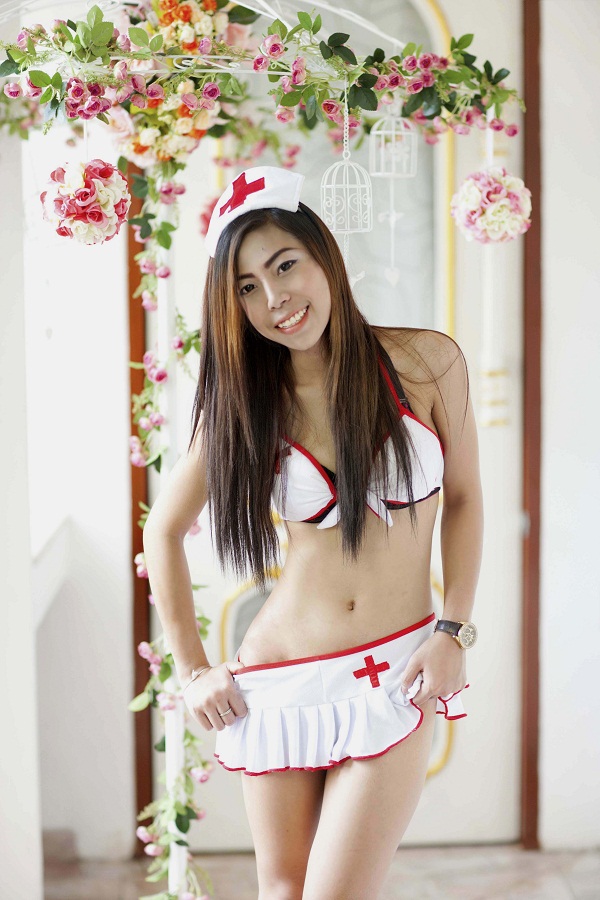 The girl above (from Thai Escorts Bangkok) is exactly my style. 19y/o fun personality and thin body.
Find out how to win some time with Noriko or one of the other girls later in this article.
My girl now is 19, I'll be 34 this month so that's about 15 years difference. Is it a lot? Well yeah it is, do you remember when you were 19? I really don't mind the differences though it's actually fun because younger people are just more active, have less responsibilities, and are more open to new ideas.
Do you remember when you were 19? When I was 16 in 1996-97 I spent a year in Nakhon Pathom Thailand I was 16. I studied at a highly respected Thai University laboratory school sponsored by another highly respected international organization. This I suppose is where I got my Thai university girl addiction. Even still, by the time I was 18-19 I was in Australia and the majority of girls I dated were over 30 because (A) they had more money and (B) they had more experience. I don't claim to be a dog whisperer to Thai women but if I had a guess, the reason why Thai University girls like older western guys is because (A) they have money and (B) they have more experience.
Are you in a relationship with a Thai girl who's in University? Are you much older than her? Do you find that the age difference is a good thing or bad thing? Would love to hear your thoughts.
Your Chance to Win:
Every month I give something away, sometimes for non-vip member and sometimes for VIP members. This months competition is for VIP members only. All you have to do is be the first VIP member to make a comment on this post and I'll award you a 2 hour session with any of the girls from Thai Escorts Bangkok**
* To be eligible you must be in Bangkok during the next 7 days to claim your prize.
** This prize is awarded thanks to our sponsors at Thai Escorts Bangkok
*** If your hotel or residence falls outside of the free delivery area there will be a 500 baht charged by the escort for transport costs.
Related Posts: