Why good Thai girls make awesome girlfriends
You know I don't believe there is truly any good Thai girls we all have a little something to hide but that's ok because here I'm always whining about Thai girls and how they are this or that but today I'm going to tell you that Thai women are amazing and that if you have ever experienced what it's like to be with a really great Thai girl then you'll know what I'm talking about.
Just because a Thai girl works at the bar or karaoke doesn't mean she's not a good Thai girl either. Although the percentage of good Thai girls working in the bars is considerably lower than what you'll find in the general population they are there too. A good Thai girl is one that is true to you, good looking, and will do anything you want.
You would have heard all the stories of guys who've got done over in Thailand who lose their hearts and their minds at Bangkok airport and if the women in Thailand were that terrible then why is it that so many guys keep coming back and trying their luck? Because Thai women are amazing!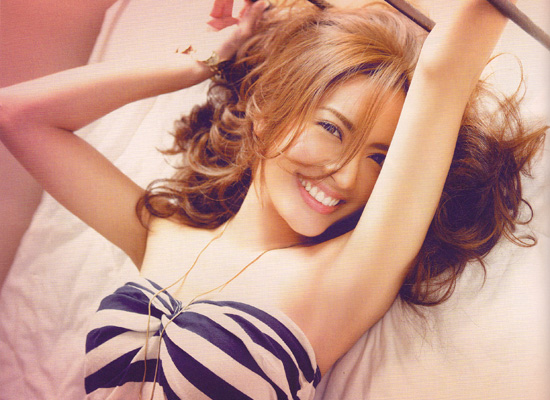 Thai girls are so awesome well at least to westerners who've had some fat white chick busting his balls all the time. Thai women want your direction, they don't want to tell you what to do in fact they just want to follow you, that's why Thailand doesn't invent anything useful because they are followers, sheep who wander around watching where everyone else goes and then goes along with it.
Even I have made the mistake of getting all pissed off that the Thai girls don't really want to help me out financially in a relationship and I'm sure you've said it before too. But what we sometimes forget is that Thai women are old fashioned, they haven't had a female power revolution they still all want to pop out half caste Farang/Thai babies live in a house and raise the family. The girl who says she wants a monthly salary to be the girlfriend might not be the best choice but they are all thinking that in their heads anyway. And you know what, what's wrong with that too? Men should be the providers and we should be taking care of our women right? While some might sit around the house doing nothing all the time I guarantee you that most Thai girls will be busy bees cleaning cooking and taking care of you, Thai women aren't selfish in the deal they do give back.
If you've dated a few Thai women you'll know what I'm talking about, have you ever woken up one morning and she's half naked in the shower cleaning your underwear? Have you sat down in front of the TV and watched her cook a fabulous meal for you every night? Have you ever woken up every day and she makes or buys you your favorite cup of coffee every single day? The majority of western women can't hold a match to Thai women! A western woman might do all this but they will never do it without being a total bitch about it and never in their life will they do it with as much enthusiasm and zeal.
Another reason Thai women are Awesome is because they never refuse sex. Ever had a western girlfriend and they are like "I have a headache" or some stupid excuse. Thai girls will be crook as yet they will never refuse you, ever! So no matter how much you might hate on Thai girls this is yet another reason why men keep coming back.
A lot of Thai girls may lie cheat and steal but the majority don't! Get away from the loose girls of the bars and you'll find that Thai women are sensitive, adoring, and will do anything for you even at the expense of her. Ever had a Thai girl who makes 6000 baht a month buy you a meal or a gift even as inconsequential as 100 baht that's half a day's wage! Tell me how often you'll spend half a day's wage on a girl! Depends on how much you make I guess but still Thai girls can be as selfless as some can be conniving.
Related Posts: