Waiting Your Turn
You ever been to a beer bar and it's obvious that NONE of the girls are interested in you taking them out? Girls are all smiles and dragging you into a bar and as soon as you sit down they somehow disappear? This is not a new phenomena nor is it because you smell bad or look like a troll although if you do smell and look like a troll then that'll probably happen too. More often than not the reason for the bad service are the following two reasons.
You are not a mark
The girls are waiting for someone
Bar girls are notorious for sucking guys into sending them money, they look for their mark and jump on him. These girls know exactly what they are looking for and if you're not it, they are not interested. On the other hand they may be interested but they have arranged for some guy to meet them at the bar, they are waiting for someone, in this case they don't want to sit with you in case that someone rocks up.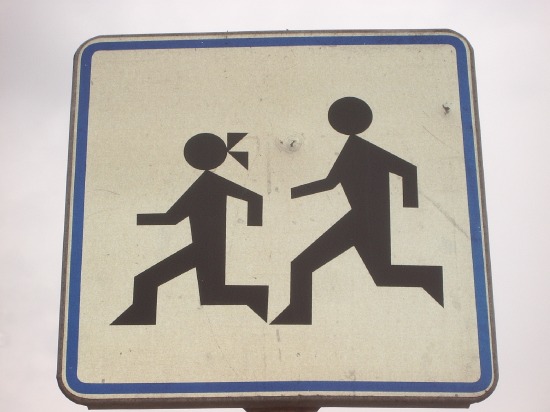 A friend of mine runs a hole in the wall beer bar in Chiang Mai on Loi Kroh road. Every time I go to his bar there's just a bunch of dudes sitting around, you'd think theirs no pussy to be had there but in fact he has 8 girls on the books. Before the bar even opens the girls are already bar fined and when you do see girls there, they are waiting for some guy they have already arranged to meet. His suggestion to me was to get one of the girls LINE and arrange with her when she's available.
Technology has killed the beer bar experience in my opinion. Back in the day you had to arrange to meet AT the bar because there was no other way to contact the girl, and the girls wouldn't be so keen on waiting for some dude because without a phone they had no sure way of knowing if the guy was actually going to show up.
Today you have to wait your turn more so than you ever had to in the past. Today's bar girl is connected and if she's half good looking, has a phone, and been in the industry a few months all she needs to do is hang around the bar till closing time when her phone starts lighting up.
Is she already barfined?
When I"m bar hopping in Pattaya with mates it's not unusual for me to bar fine 2,3 sometimes 4 girls at the beer bars. I don't wanna drag her around and buy drinks for her espectially if you see something better at the next bar. So, at the end of the night I'll make up my mind who I thought was the best and go back get her and blow the rest of them off. This never used to be expensive but the price of bar fines have gone up and can cost me up to 2000 baht but that's better than spending the night alone or settling for a coconut girl (beach road whores). I would prefer the girls waiting on me then me waiting on them.
I don't get the whole waiting your turn thing, these days you have to arrange to meet bar girls, one guy tells me the trick is to keep going to the same bar until you get the contacts so you don't have to go. This means a lot of drinks and a lot of waiting around. Wouldn't it just be easier and cheaper just to hook up with girls online, you know, girls you don't have to pay or wait your turn!
Related Posts: