Battle of the Zip Line Tours in Chiang Mai
There's a battle going on in Chiang Mai these days, there are Gibbons, Squirrels and Eagles fighting for the dominance of the lucrative Zip Line adventure tours. Flight of the Gibbon were the first to come out and have set up shop in the big tourist cities of Thailand, they are the heavy weights, but not 1 but 3 other companies are now battling it out and they are not pulling any stops. In fact would you believe that 2 of them are actually brother and sister! And that brings me to the reason for the interview....

Chiang Mai has seen it's boom and busts with Chiang Mai attractions and shops people were trying to make it big on, Bookstores, Internet cafes, remember how many Fish Spa's there used to be, it's not just Chiang Mai but it's the whole country. Something gimmicky comes along and everyone just copies it until no one can make money out of it. Then it all collapses.
The Zip line tours are one of the most popular attractions in Thailand and admittedly I've done them too and are a lot of fun.
I think it's brilliant thinking what the two new have done, created competition that is both cheaper and better but more brilliantly to reduce any further competition just start another one with a different name. Genius.
The owners of these new tours might not be so quick to pat themselves on the back however. This is Thailand and as Thai business mentality goes they see you open 2 tours someone will open 3!
Eagle Track ZipLine
www.eagletrackchiangmai.com

Jungle Flight
www.jungleflightchiangmai.com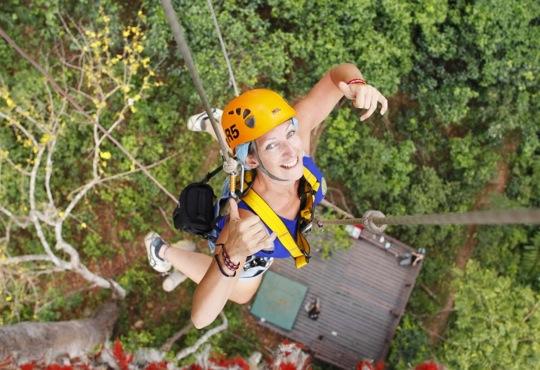 Flight of the Gibbon
www.treetopasia.com

Flying Squirrels
www.treetopflight.com

Related Posts: