Belive nightclub in Chiang Mai – Mini Infinity
I remember 10 months ago I talked about the Discovery club closing down and a new nightclub that was going to open up out near Mae Jo Chiang Mai. The place is really far out of town and honestly the trip just felt like too much effort to do until last night when I went out with some friends to the club.
The owner of the BeLive nightclub in Chiang Mai is the same owner as the old Discovery Club (before it changed owners) and the large and popular Infinity Nightclub off Nimmanheiman road.
The place looks like a Mini-Infinity even the couches on the outside and the lasers on the inside of the club. The crowd however is a lot different. Most of the college kids from Mae Jo university are there and in terms of good looking girls was kinda of a dud. The Bands are exactly the same as the larger Infinity club seems they have them on rotation.
So is it worth going on there? I'd say unless you live there, NO. You can see the same bands and a better crowd at Infinity and you don't have to drive 15km to go do it. One thing I do like however is it's not as packed but as it get's more popular it will because it's not the biggest room. I can see during school holidays this place is going to be dead quiet.
It's large enough and by 2am in the morning even on a weekday the club tables are about 80% full and since it's the same same as Infinity it's alright but to drive all the way out there, save yourself the gas. If you like to check out every place Chiang Mai has to offer then don't even think of going there until close to twelve on a weekday and just before 11 on a weekend.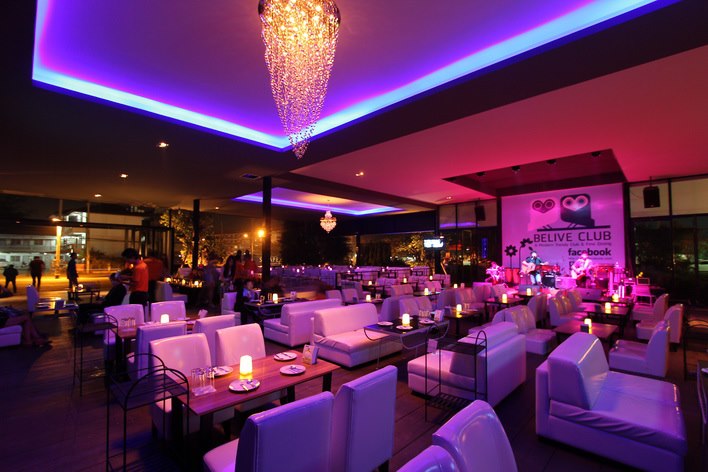 Map of Chiang Mai nightlife and Belive Club
Related Posts: