Cartoon Network Amazone Waterpark
After years of construction and months of delays, Cartoon Network Amazone Waterpark is finally set to open on July 31st. Pattaya is finally getting a new water park (and a few more still in the works). While Cartoon Network Amazone Waterpark is geared towards children, that doesn't mean we all cant have fun, right? Especially since all of the Thai uni girls love cartoons, and what could possibly be better than Thai uni students at a waterpark (if we are keeping this PG)?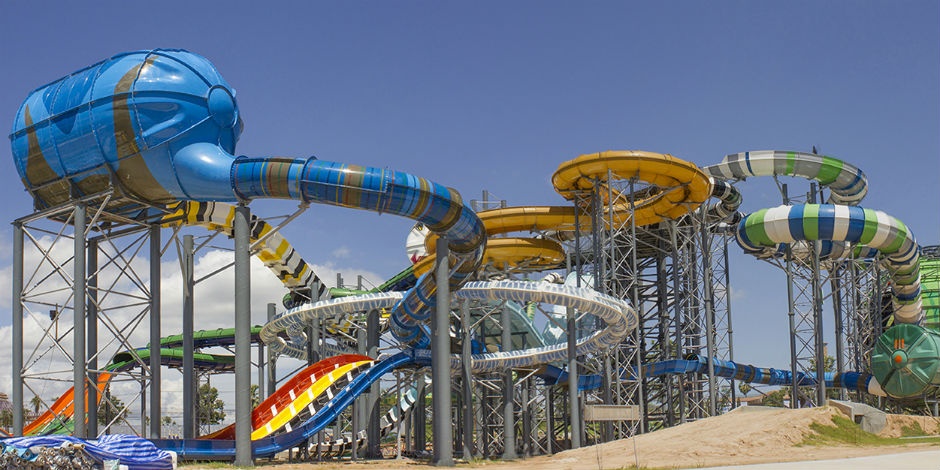 One thing that pops out at me... Why is it an Amazon themed waterpark? I mean, were already in a tropical, exotic place filled with tan people! I guess that is just me thinking from a western prospective though. I'm sure the locals will be more than excited to visit a foreign themed, Amazonian waterpark filled with all the cartoon wonders South America can offer.
They are currently offering membership packages on their website now through the rest of June. A VIP pass will get you VIP entree to get first in line for all the slides, a special birthday party package, 1 hour early entree on holidays and weekends (pretty cool idea) and discounts on merchandise and dining. Prices arnt cheap though... Its far more expensive than waterparks I have visited in America... Everything in Thailand that is deemed as a luxury is just ludicrously overpriced. A family pass that will give year round access to a family of 4 (2 adults, 2 children) is about 1000 USD, or approximately 3 months income for an average Thai person. A 1 day ticket for a foreign adult will run you 1590 baht.
Ramayana Water Park is the other major waterpark that is currently under construction in Pattaya. Last I saw (a few months ago) they had cleared the lot out but it didnt look like any major construction had started yet. From what I have heard, when completed, if its ever completed, Ramayana Water Park will be the largest waterpark in Asia. I originally heard a few years ago that Ramayana Water Park was supposed to open sometime this year, from what I can tell, that aint happening, which is quite common here in Thailand.
I'm thinking about heading to Pattaya in a month or 2, so Cartoon Network Amazone Waterpark will definitely be towards the top of my list of things to do while I am there. I have always loved me some Thai waterpark fun, and this one should attract ALL of the uni girls for some swimsuit selfies with the cartoon characters. Its like they designed this park with Thai girls in mind. Not to mention all of these hot Chinese and western tourists on vacation too. I cant wait to get down there.
Related Posts: