Chivapuri Beach Resort Koh Chang
I've been to Koh Chang once and to be honest I had a terrible time because I was so sick. I at something random at a shop near the wharf as we were waiting, too much garlic I think. Anyway so I'm as sick as a dog on this gorgeous island it was kind of a waste. I'd love to go back sometime and when I saw that the Chivapuri Beach Resort in Koh Chang recently it re-sparked my interest.
For availability pricing and more information about this hotel Click Here -->>
[nggallery id=41]
If your looking for a beach resort style vacation then the Chivapuri Beach resort is affordable and looks fantastic. Just looking at the pictures I can see myself sitting on one of those armchairs splashing in the pool.
Koh Chang is a bit over an hour away from Pattaya you can take the bus there but a taxi will get you there way faster depends on your budget really. I personally find it hard to get into the groove of an island retreat especially coming out of some place as crazy as Pattaya. It's all the adrenaline I think needs to subside so staying here for 1 or 2 nights isn't enough to come away from your island getaway feeling fresh you need 4 or 5 nights to get the maximum effect.
For availability pricing and more information about this hotel Click Here -->>
The Chivapuri Beach Resort has it's own private beach and since this is a new hotel (about a year) there shouldn't be too many people wondering around it did get a 4 star rating even has free WiFi both in the rooms and public areas which is a must when I travel.
Probably the best part about this hotel is the price. You can stay at the Chivapuri Beach Resort Koh Chang for $100 a night with the current promotion and that's a real steal for what you get. A bungalow on a private beach on Koh Chang Island and your going to feel extremely comfortable.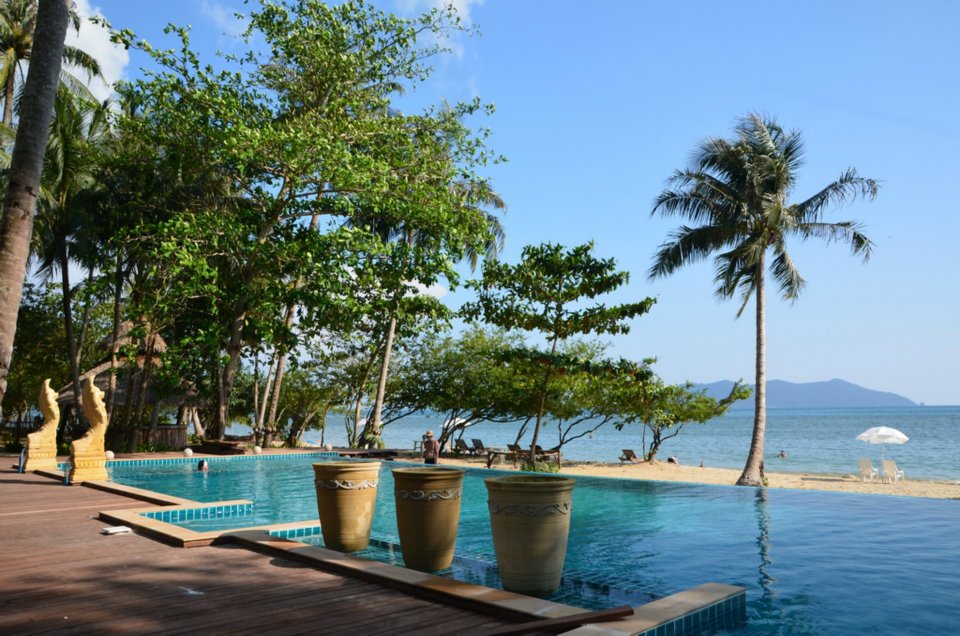 Related Posts: