Farang with nothing better to do
A week ago or so a guy I know through Facebook tells me there is some guy roaming the forums telling people that I am him. At first I thought nothing of it but then curiosity got the better of me so I decided to sign up to the forum to see what this guy was saying. Of course there were some dudes bagging on me and saying crap but this one guy takes the cake, he actually believes that I'm not who I say I am and that I am just a puppet for some guy who lives in Pattaya.
If you take a look at the forum Pattaya Talk using the following link
http://www.pattayatalk.com/forums/topic/58467-how-to-get-revenge-on-thai-girl-scammers/
You can see the entire thread, actually one of the moderators posted my story about how to get revenge on Thai girl scammers which sparked a bit of debate on their forum. But unlike here where most of the responses where positive on there they were again just dumping on me. Which most people on those forums do anyway as I said they have nothing better to do.
What actually takes the cake though is this one fool who honestly believes that I'm he puppet for this Harris Black character. Apparently a well known scammer down in Pattaya which as you can guess I have no problem about, more power to him. But what I don't like is someone saying that I am not who I say I am. Hopefully you guys who have met me can comment and attest to the fact that I am who I say I am. He even posts these photos as evidence, the stupid thing about it is the guy in the photo is American, Harris is Canadian and I'm bloody Australian! go figure! Like I said too many Farang here have nothing better to do.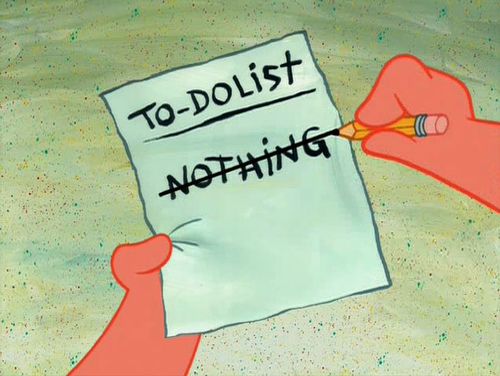 This is the post that just took the cake!
Possibly you're the only person on PT who has read that site that doesn't believe that HB is behind it.  The style and content of his articles is pure Harris Black.  He's been writing for many years about sticking Thai girls with restaurant bills.
It's the pettiness of his approach - gorging himself on the more expensive dishes, then ducking out so the girl will have to pay - that is the dead give-away.  The articles on that site that don't deal with getting sex  without paying girls have been lifted from other sites or are his fraud come-ons - how to earn money in Thailand, etc.  It's Harris Black to the nth power.
Or do you believe there is another person who thinks and posts exactly like HB?
But there's also direct evidence.  Here's the pic of Chris, the guy who is supposed to be the author of the articles:
Here's an ad from the Pattaya Trader that is known to go back to Harris Black:
Same guy in both pics.  That isn't just a coincidence. Of course they aren't pics of the real-life Harris Black.  It may be a willing or duped cohort who posed for it or pics he's lifted off another site.
Related Posts: